Travelers fires back against law firm suing for business interruption cover | Insurance Business America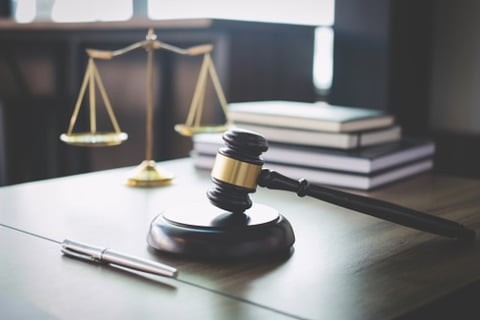 Travelers is firing back against a law firm that's seeking business interruption coverage stemming from losses related to the coronavirus outbreak.
Filed on April 20 in the US District Court for the Central District of California in Los Angeles, Travelers Casualty Insurance Co. of America v. Geragos & Geragos states that the property and casualty insurer is seeking a declaratory judgment under two business owners insurance policies that Travelers issued to the law firm. It argues it has no obligation under the policies for the claimed losses of business income related to the worldwide pandemic. The law firm initially sued the insurer on April 09.
In the filing, Travelers states that the law firm didn't purchase insurance for the losses that they now claim and the policies require direct physical loss or damage to a property, which the virus did not cause. Moreover, the filing states that "the policies have very specific exclusions stating that losses resulting from a virus or bacteria, including business income losses, are not covered."
The filing goes on to say that based on information provided by Geragos & Geragos to Travelers in connection with the underwriting of its policies, the law firm has annual revenues that exceed $3 million and is claiming lost business income and rent from a tenant (because the law firm also had a tenant in its building, which was closed during a government-mandated shutdown) for more than 30 days.
Read more: State looks at legislation to void coronavirus exclusion clauses
During a conversation with Travelers in early April, CEO Mark Geragos asserted that COVID-19 "purportedly causes physical damage because other countries impacted by the COVID-19 pandemic have fumigated public spaces, and scientists have found that SARS-CoV-2 is detectable in aerosols and on certain surfaces for particular periods of time." Travelers claims a professional speaking with Geragos at the time informed him that a virus is not a covered peril under the policies, according to the filing.
The filing on behalf of Travelers states that any temporary closure or limitation of operations of courts in which the law firm conducts litigation "was the result of governmental actions taken to slow the spread of the COVID-19 pandemic, not the result of direct physical loss or damage at the premises of a dependent property," and that "the presence of SARS-CoV-2 on a surface would not cause physical damage to that surface."
Mark Geragos provided comments to Insurance Business on this recent development, stating: "Travelers Insurance, after cashing our premium checks for years, decided yesterday that instead of paying our business interruption claim that they would hire a large law firm to sue us in Federal Court instead. Apparently, their way of adapting to a pandemic is filing lawsuits against their own insured. We welcome the opportunity to fight on behalf of small businesses against rank corporate greed and their legal enablers."