Travis Scott, Astroworld organizers "unlikely" to have enough insurance coverage for lawsuits | Insurance Business America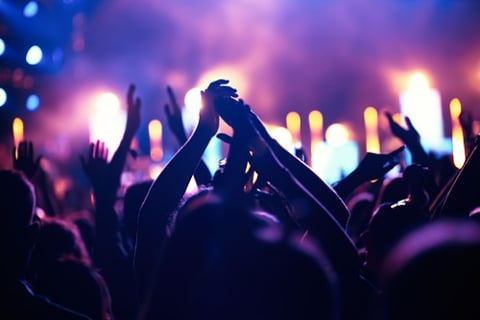 Legal experts say that the producers, subcontractors, and performers at this year's Astroworld Festival will likely face hundreds of millions of dollars in legal liability costs – and insurance might not be enough to cover for the damages.
A "crowd crush" occurred during the first night of the Astroworld Festival on November 05, 2021, in Houston, TX. When Astroworld founder and performer Travis Scott took to the stage that evening at the NRG Park, the 50,000-strong crowd pushed towards him, which caused the crush. Eight people died from the crowd crush, while 25 individuals suffered injuries that required hospital care. Another 300 people were also injured, but were treated at the festival's field hospital.
Speaking to The Texas Lawbook, several lawyers specializing in personal injury, wrongful death, and premises liability said that the music festival's promoter, Live Nation, as well as the private security officials and operators of NRG Park will likely face lawsuits related to the incident.
Randy Sorrels, past president of the State Bar of Texas, predicted that lawsuits would be lodged against the organizers starting this week.
"The insurance companies for the defendants are either already on the scene or are on their way," Sorrels told The Texas Lawbook. "There will be multiple investigations. OSHA (Occupational Health and Safety Administration) could investigate if any workers at the festival were injured."
"There are multiple parties responsible for the environment at the festival and under Texas law, those parties have a duty to keep it safe," commented Derek Potts, another lawyer based in Houston. "Clearly, they failed, as this was a huge catastrophe. Every party involved also certainly has insurance coverage."
Another legal expert, Houston-based trial lawyer Rusty Hardin, noted that the forthcoming litigation will focus on the cause of death and injuries.
"If the evidence shows that people were not trampled to death but instead died or injured because of pressure against them leaving them unable to breathe, then I think the producers will face even greater liability," Hardin said.
Travis Scott himself could be facing a considerable amount of liability, noted attorney C.J. Baker.
"If the performer could tell there was a problem or if the performer agitated or incited the crowd, then the performer will have legal liability," commented Baker. "There is going to be a lot of video to review and we are going to know who said what and who did what."
Some recently uncovered insurance information suggests that NRG Park would be unable to handle a lawsuit in the hundreds of millions of dollars. Celebrity news outlet TMZ reported that it obtained a copy of the certificate of liability insurance the venue operator filed with the City of Houston, which showed that it was covered by a policy produced by Marsh USA and underwritten by Berkshire Hathaway Specialty Insurance Company, United States Fire Insurance, and Berkshire Hathaway Homestate Insurance Company.
The policy offers $1 million in primary coverage with a $25 million umbrella. If NRG Park's policy does not cover any of the judgments it faces, it would be liable for anything above the policy's limits. NRG Park may have additional coverage, but TMZ reported that there is no evidence from the documents it acquired suggest so. The entertainment news outlet also said that it is unaware of the policies carried by Live Nation and Travis Scott.