Truck driver's $298.3 million Powerball jackpot leads to newfound wealth, risk | Insurance Business America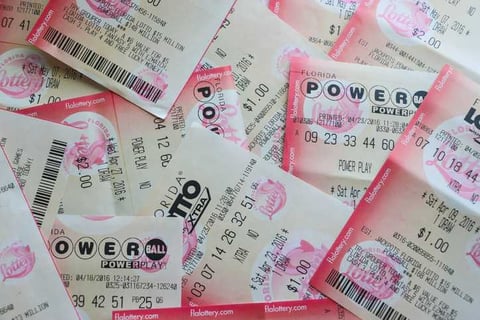 Truck driver David Johnson confirmed last week he is the sole winner of the December 26 New York Powerball drawing. The 56-year-old, who emigrated from Jamaica when he was 16, quit his job at Iberia Foods and plans to live on the estimated $114 million he will collect after taxes.
Johnson's plans also include buying a new family home in Brooklyn and his dream car — a Porsche, "a red one so everyone can see me when I drive on the street," he told a local TV reporter.
Like most lottery winners, Johnson's net-worth changed overnight. So did his risk profile. Newfound wealth requires an expertise in financial planning and specialty insurance that many winners might not have tapped into previously.
Insuring high-net-worth individuals is complex. They are often underinsured or have inadequate coverage, so to address these unique risk profiles, the Private Client industry offers a range of specialty insurance products and insurance companies designed specifically to meet the needs of affluent clients.
The high-value assets and high profile exposure of affluent clients also necessitates higher limits and customized coverage available through various Specialty Personal Property and Personal Umbrella policies, said Bill Gatewood, Corporate Vice President, National Practice Group Leader, Personal Insurance, Burns & Wilcox, Corporate Headquarters.
Big-ticket, luxury items like David Johnson's red Porsche could require a specialty automotive policy or Collector Car coverage, depending on the year and model; similarly, a high-end boat would need to be covered by Yacht Insurance. A Personal Articles Floater policy can cover valuable items like fine wines, artwork and jewelry.
Lottery winners always make for good headlines
The odds of winning the Mega Millions or Powerball, two of the largest U.S. lotteries, are around 175 million to 1. But many beat the odds, most often splitting a larger prize with other winners. A Kansas resident won a combined $35,000 this month with two different instant tickets.
Former White House chef Roberto Mendoza recently collected a $250,000 prize from a Hit $500! scratch-off ticket he purchased, at his mother's urging, from a North Carolina 7-Eleven. Mendoza is donating the $176,876 he netted after taxes to his foundation, which is building a cafeteria for the homeless in his native Dominican Republic.
And then there are winners like Michigan retirees Jerry and Marge Selbee, who recently described to 60 Minutes correspondent Jon Wertheim how they used mathematics to exploit a lottery loophole, amassing $26 million in prize money over nine years.