TT Club highlights changes to road haulage body's conditions | Insurance Business America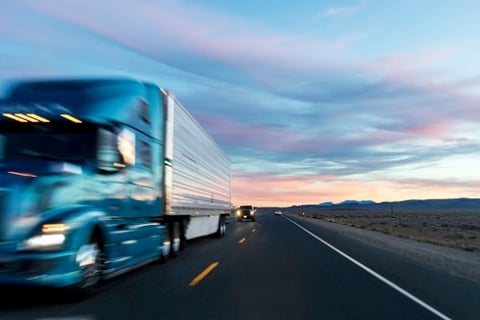 Freight transport liability insurer TT Club is highlighting significant changes to the UK's Road Haulage Association's (RHA) conditions of carriage that have ramifications for carriers' liabilities.
The latest version of the RHA's conditions of carriage were released last year. TT highlighted changes to three clauses in particular: protecting carriers' obligations if delays in transit result from the customer's omission; clarifying the issue of liabilities for loading and unloading cargo from a vehicle; and providing a useful definition of "commencement of transit" with its implications for liability in case of damage or loss prior to that point.
"Although relatively small, these changes can have significant impact on the liabilities sustained by carriers under certain circumstances," said TT Club's Mike Yarwood. "Since Brexit, for example, there have been a number of occasions of hauliers arriving at UK ports seeking to cross the EU border without the necessary documentation or permits. Documentary errors, potentially by the customer, cause delay, which if perishable cargoes are involved can result in extensive losses. Under clause 5 (4) of the new conditions, a carrier has the right to suspend or possibly even terminate the performance of the service, and in addition, damages such as loss of business and driver's wages could be claimed from the customer."
TT Club worked with commercial law firm Hill Dickinson to outline the clause changes that effect the contractual relationship between carrier and customer. Hauliers and other stakeholders who operate under the 2009 version of the RHA conditions were urged to alter their own standard trading conditions to align with the new provisions.
Read more: TT Club wants action to reduce temperature-controlled cargo losses
Another issue clarified in the 2020 conditions is connected to liabilities for loading and unloading a vehicle, TT Club said. Clause 4 now states that unless otherwise agreed in writing, responsibility for loading cargo on to a vehicle and the unloading of cargo at the consignee rests with the customer. The customer is also required to indemnify the carrier against any and all loss, damage, injury or death that might arise during those operations.
Yarwood also highlighted another altered clause.
"TT has recently been active in reporting the increase in theft from warehouse premises, a consequence primarily of pandemic-related backlogs and delays," he said. "This includes loaded trailers awaiting departure. In this regard, Clause 7 of the new conditions sees a material change to the definition of commencement of transit. This is defined as after the consignment has left the premises from where the consignment is collected."
The change is a boon to carriers when no alternative secure parking facility is available en route to the destination or the driver does not have sufficient time to reach a secure parking location, TT Club said.