Twelve charged in $20 million "Operation Vacant Lot" insurance fraud case | Insurance Business America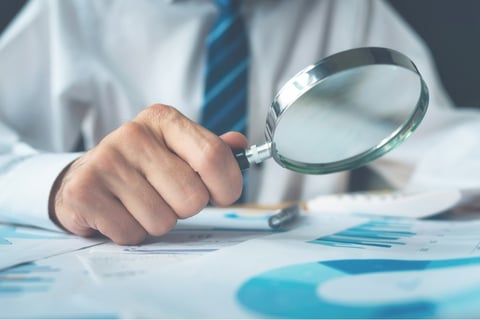 An investigation into a Phillipsburg, NJ truck stop has uncovered a massive $20 million insurance fraud scheme, with 12 individuals charged in connection with the fraud ring.
The charges cover about $2.7 million in underpaid insurance premiums for just the year 2021. But the investigation has estimated that there has been a total of about $20 million in underpaid premiums since 2018.
After New Jersey Automotive Insurance Plan representatives noticed a surge in commercial trucking insurance applications that indicated that the trucks were garaged at Phillipsburg & Easton Heavy Duty Truck Repair along Route 22, it reached out to the authorities to investigate the matter. Warren and Sussex Counties' Prosecutors' Offices jointly launched "Operation Vacant Lot" to investigate the matter.
It was found by investigators that while the truck stop could only hold about 30 trucks, nearly 400 rigs that represent about 170 trucking companies claimed to park at the lot.
Prosecutors said that garaging in the Warren and Sussex area – where the truck stop is – got truck companies the lowest possible insurance premiums among the 40 regions that comprise New Jersey. Prosecutors added that these trucking operators allegedly managed to secure the parking with cheap insurance rates with the help of insurance agents, who are motivated to receive a commission through the scheme.
According to prosecutors, the scheme allegedly began at the insurance agent level. When a commercial vehicle owner approached an agent who is in the scheme to obtain a policy, if the agent came back with a high premium quote, they would then offer the vehicle owner the option to park at Phillipsburg & Easton Heavy Duty Truck Repair, where the rates are some of the lowest in the state. The agents would allegedly also assure truck owners that they do not even need to physically park their vehicles at the location, and that the information is just for the insurance company.
Authorities said the owner of the truck stop, Hardeep "Ruben" Dhanjal, was discovered to have participated in the fraud ring. Ruben allegedly told insurance companies that the trucks were parked at the location, and would even provide a receipt, in exchange for payment.
But surveillance by investigators found that vehicles claimed to have been garaged at the truck stop were not even there. Some of the trucks were also noted to be from much further locations, such as New York State and North Carolina.
Along with Ruben, 11 other individuals connected with the scheme have been charged, WFMZ – 69 News reported. They are: Jenny Cayo, of Fairview, NJ; Lazaro J. Liria, of Fords, NJ; Denis R. Perez, of Union, NJ; Alba R. Ruiz-Devltialobos, of Union City, NJ; Freddie Tabares, Scotch Plains, NJ; Gloria A. Beltran, of Elizabeth, NJ; Anthony J. Debellis, Oakland, NJ; Tatiana Navarro, of Sayreville, NJ; Gabriel L. Ubides, of Drive Clark, NJ; Carmen E. Cajilema-Simpson, of Wayne, NJ; and David Trevieso, of Rochelle Park, NJ.
Warren County prosecutor James L. Pfeiffer said in a release earlier this week that each of the charges can carry up to a 10-year sentence.
A reporter for local newspaper The Express-Times reached out to Phillipsburg & Easton Heavy Duty Truck Repair for comment but was met with a full voicemail and unable to leave a message.