Twice-fired CEO shows up, Old Mutual dismisses reinstatement order | Insurance Business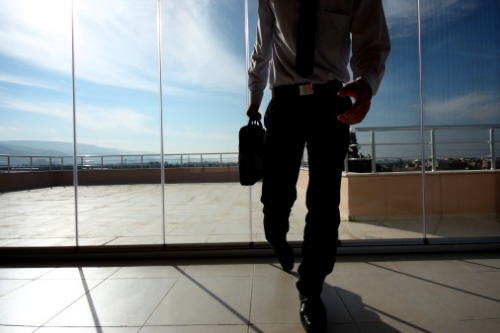 The high-profile tug-of-war at financial services group Old Mutual Limited (OML) isn't looking to be over anytime soon.
Anyone who's keeping score will know that former/current – at this point it's not clear, really – chief executive Peter Moyo was twice issued an employment termination notice. Between those two 'sackings', Moyo secured a win when a court ruled in favor of his reinstatement – something that OML is clearly against.
Yesterday, the CEO tried to return to work at the insurer's office in Johannesburg but failed as the company maintained its position on the matter.
In its September 09 update, OML stated: "Old Mutual has this morning met with former CEO Peter Moyo and his legal team to explain that Mr Moyo will not be returning to work because the further notice of termination given on August 21 stands and Old Mutual's contractual rights remain intact.
"It must be noted the validity of this letter was not before the Gauteng Local Division of the High Court last week Friday when the court heard an application brought by Mr Moyo in terms of Rule 6(5)(e) for leave to introduce further evidence and for further declaratory relief. Judgment on Friday's matter has, in any event, been reserved and is likely only in about two weeks."
It continued: "Despite the High Court – unexpectedly at the beginning of the hearing on Friday – dismissing Old Mutual's application to suspend the July 30 reinstatement order pending an appeal, Old Mutual was at the same time granted leave to appeal the first judgment and is confident another court will come to a different conclusion."
In granting leave to appeal, Judge Mashile cited what was described as the "unwholesome" relationship between the two camps. "The nature of that relationship would potentially have a serious, immediate, ongoing, and irreparable damage in weight on the management," OML quoted the judge as stating.
Meanwhile, the firm said it will be filing the appropriate appeal papers in the next few days, adding that OML representatives have the full authority of the board to enforce the second notice of termination.
Moyo, who ended up leaving the premises, was cited as accusing OML of bullying.
"I'm not going to allow myself to be bullied," a Reuters report quoted him as saying. "There is absolutely nothing wrong that I did."