Volkswagen recalls more than 100,000 cars over rollaway risk | Insurance Business America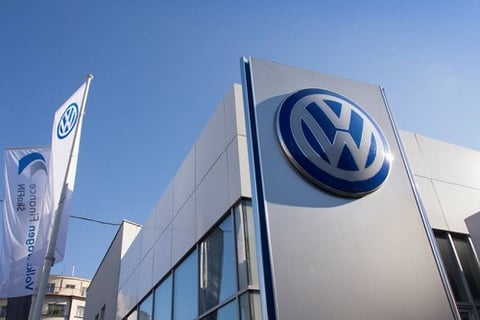 Volkswagen is recalling approximately 117,000 cars in Canada and 679,000 vehicles in the US due to an issue that could let the automobile roll away.
According to the automaker, silicate can build up on a shift lever switch. This allows drivers to take their keys out even if the lever is not in park. Because of this, the risk of a rollaway is increased for those affected vehicles.
CTV News reported that the recall affects the following cars: certain 2011 through 2018 Jettas; 2015 through 2019 GTIs; 2015, 2016, 2018 and 2019 Golfs; 2012 through 2019 Beetles and Beetle Convertibles; and 2017 through 2019 Golf SportWagens. All the vehicles had automatic transmissions, manual hand brakes, and keyless entry.
Volkswagen explained that dealers will add a switch and a circuit board to the affected vehicles to fix the issue, adding that the recall starts this October 11.
A spokesperson for the company told The Associated Press that Volkswagen is not aware of any crashes or injuries resulting from the issue.
In May, Ford had also issued a recall for a rollaway risk, which affected more than 10,000 Ford Fusions in Canada. The American car manufacturer at the time was still determining the cause of the issue, which allowed drivers to remove their ignition keys even if their vehicle was not properly set to park.