At the beginning of October, members of more than 200 insurance companies left the office behind to haul trash, clean rivers and spend time with children in the community. Volunteers usually found in suits and skirts donned rubber boots in Ohio, and picked up a packet of crayons in Texas.
These scenes aren't common to the insurance industry, but for one week every October, volunteers with the Insurance Industry Charitable Foundation (IICF) donate their time and energy in efforts to give back to the community.
It's a chance for an industry not generally thought of as philanthropic to improve its image, network with other professionals and improve the areas in which they live. And by boosting the industry and their companies' profiles, these volunteers also benefit commercially and professionally.
To date, IICF volunteers have generated more than 166,000 hours of volunteer service. This year,
Insurance Business America
caught up with some of the organizers to learn more about the activities across the country and the volunteers' key takeaways.
Dallas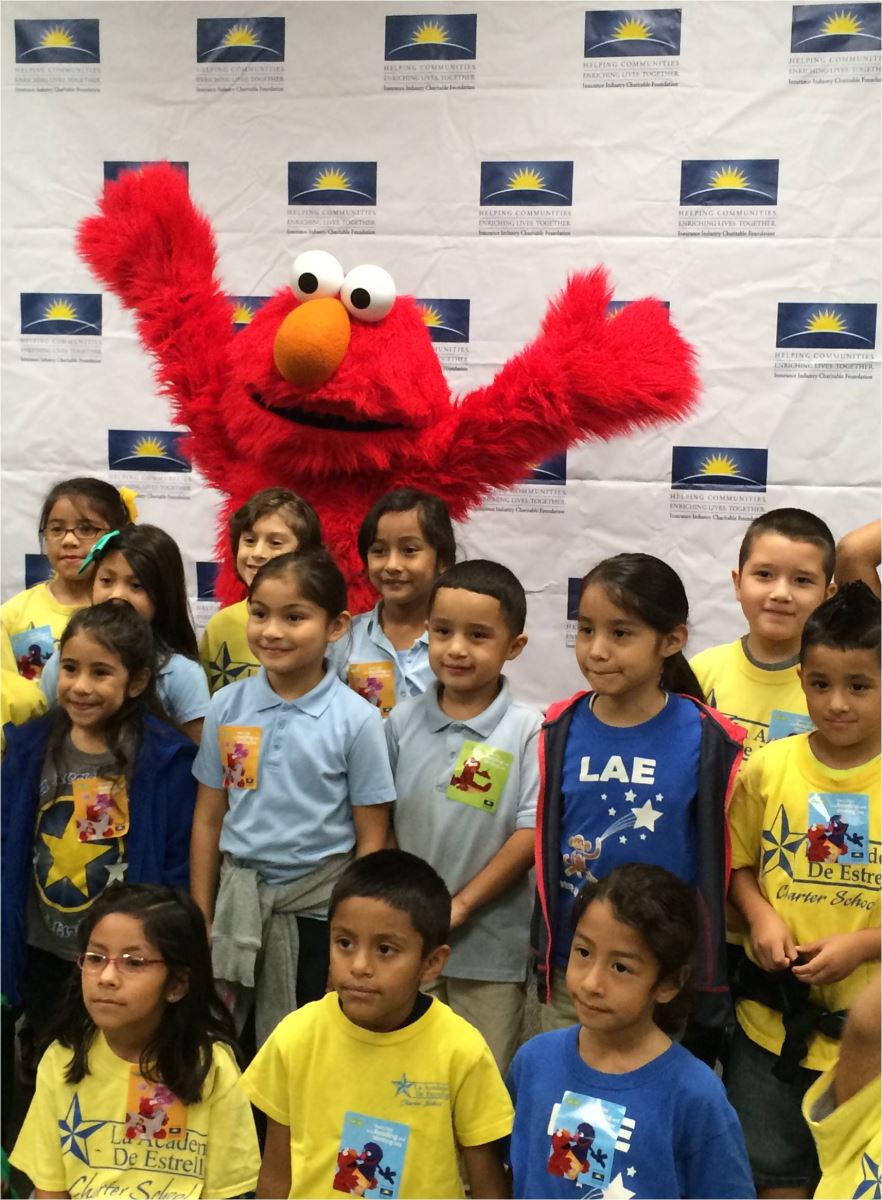 One of the IICF's long-term goals is to improve literacy in children, which is why the group partnered with the Sesame Street Foundation to support "Every Day is a Reading and Writing Day."
In that vein, Texas-Southeast board member John Schramm—also vice president of
CNA
's Dallas branch—helped spearhead a day with Elmo at Oak Cliff library in Dallas.
Roughly 250 students, in the 1st and 2nd grades, came to Oak Cliff where the 50 volunteers helped them write letters to their favorite Sesame Street character, draw pictures of Elmo and read stories.
Schramm said the event helped members of his company bond in a way they aren't able to in the office, but also connect with the community in a positive way.
"Seeing the kids' faces and how much they were getting out of it really meant a lot," Schramm said. "When we left, we were all smiling and felt really good. We probably need to do more of that."
New York
Continuing with the Sesame Street theme, volunteers with IICF's Northeast region gathered at the New York Public Library for Performing Arts for the Sesame Street 45th Anniversary Exhibit.
Volunteers facilitated roughly 4,000 guests through the interactive exhibit, which also allowed attendees to participate in story-telling and coloring projects.
The project was not easy on IICF board member and
Travelers
regional president Lisa Tepper and her team of volunteers.
"The resilience of the team in helping these people who were waiting in line over three hours was very impressive," Tepper said. "They were very anxious, and we helped everyone have a wonderful experience."
The positive light events like these shine on the insurance industry is also a very positive experience for Tepper.
"I have seen it change the way people recognize and think of insurance companies," she said of her time with the IICF. "The awareness that we are all working together to do good in the community is very positive."
Midwest
Nearly 200 volunteers in the state of Ohio turned out for this year's Week of Giving, in which insurance professionals took to the streets and rivers to clean up their communities.
A quick rundown: Team Cleveland's 50 volunteers collected 15 tons of trash; 101 volunteers with Team Columbus collected trash as diverse as portions of cars, tents and construction cones; and Team Cincinnati actually took to canoes to collect trash on the Little Miami river.
The events were all-around successes, though one volunteer did capsize while collecting trash along the river.
"No trash was spilled, though," said IICF Ohio Chapter board member Mike Strakhov, who also works as vice president with CNA's Ohio branch.
Strakhov has been active with the newly formed chapter since January, and was quite proud of the area's inaugural Week of Giving.
"One of the biggest things I learned from this was how powerful harnessing the power and impact of the industry can be," he said. "There's a huge number of folks with a lot of interest in giving back, and I think it's important for people to realize that."
Western Division
The IICF Western Division's plan to a clean up Ocean Beach State Park during last year's Week of Giving unfortunately had to be cancelled due to the government shutdown, but thanks to the help of Western Division vice chair and
Aspen
Insurance underwriter Marty Toth and others, the project was back on this October.
About 100 volunteers from 12 companies—the max number of participants the beach could handle—showed up to pick up trash and beautify the national state park.
Volunteers enjoyed increased networking opportunities and a chance to bond with associates they don't normally see outside the office.
"We see our office mates every day, so getting to hang out, get dirty and do good with your other industry peers is great," said Toth. "There are also incentives to volunteer, like continuing existing work relationships and meeting new folks."