What's paving the way for homeowner's insurance? | Insurance Business America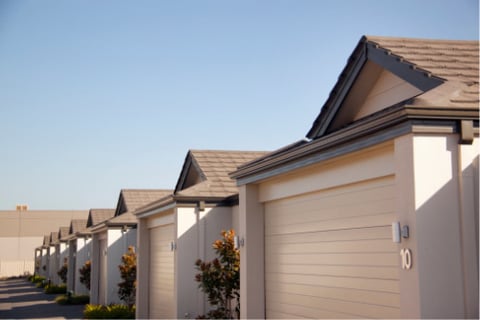 Insurance companies are rolling with the punches and diligently working towards incorporating next generation technologies into their daily business processes and underwriting capabilities. The home insurance segment has seen much more tech adoption and innovation over the past few years making the lives of insurers and customers much easier.
"The buzzwords like artificial intelligence, machine learning and predictive analysis are probably the most commonly discussed and explored, but we are also seeing spatial recognition software, risk inspection tools and the internet of things (IoT) become practical solutions for immediate impact," Ken Gregg, founder and CEO of Orion180, told Insurance Business.
Read more: How will artificial intelligence change insurance?
"The technology available today is not only faster but is also capable of streamlining the rating, underwriting, customer service, and on-going policy management processes associated with issuing an insurance policy," he said.
Gregg anticipates underwriting enhancements using AI, predictive analytics, and machine learning will increase long-term underwriting profitability which will ultimately work its way to benefiting end consumers.
Customer experience and communication has also drastically improved. Gregg mentioned that now there is easier access to policy management and stronger front-end design for the consumer.
"The challenge facing companies burdened with legacy systems is the transition cost and time to make a switch from the legacy technology to the newer available technology," he explained. "This is quite a challenge that, quite frankly, many companies continue to struggle with."
Legacy systems were built with a legacy mindset and it has taken some time for insurers to get up to speed. Orion180, a tech-powered home insurance provider that uses the agency model to reach consumers, has taken the steps to propel the coverage into the age of digital innovation.
"The focus for us, has always been and will continue to be on the ease of doing business while providing the most competitive product and that means giving the users a streamlined technology experience while incorporating excellent customer service from real people," Gregg emphasised. "We think that accomplishing both of those factors while delivering insurance products with comprehensive coverage holds great value."
Orion180 will continue to launch new features and expand its geographical footprint while working with partners to deliver what they need to service their customers.
"Homeowners insurance has been around a long time and regardless of the current sentiment, the industry has evolved to incorporate new data and best practices," said Gregg. "We fully expect the homeowner's industry to incorporate these new aforementioned technologies to have a net positive incremental impact across the board, but we do not believe the impact will be completely disruptive to the homeowners' insurance model."
"I see the regulatory constraints being the biggest barrier to bold enhancements to the industry, in general. The regulatory system is not currently designed for the innovations technology can bring to provide a better product to the consumer," he noted.
Read next: Taskforce keeping regulators up-to-date on tech development
Agencies are facing pressure to write more business and become more technologically advanced, Gregg mentioned that the speed of quoting and binding, servicing policyholders, and managing an ever-growing book is going to differentiate the winners from the losers.
"Our mission is to level the playing field and enable our agency partners to compete at every level. We have designed and built our platform to give our agency partners an advantage in servicing their existing customers, as well as assisting in ways to continue to build their business as a true partner," said Gregg.