Wholesale insurance leaders band together in support of D&I | Insurance Business America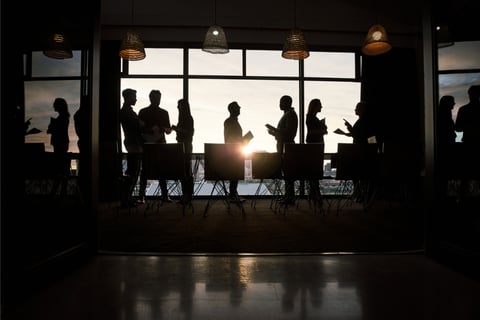 An elite group of wholesale and specialty insurance executives have banded together to express their support for greater diversity and inclusion (D&I) in the insurance industry. In a short video, compiled by the Wholesale & Specialty Insurance Association (WSIA) for Dive In 2020, several respected industry leaders from companies like Markel Specialty, Ryan Specialty Group (RSG), AXIS Insurance, Jimcor Agencies, and others, share an overarching message that is loud and clear: promoting and developing D&I in insurance is "the right thing to do".
"All of us are shaped by our culture, our background and our personalities," said Bryan Sanders, president of Markel Specialty. "That's really the core to diverse thinking. If we can bring together people who think differently from one another, we can create conversations that stimulate new ideas, and drive innovation. There is no doubt that this is a human connection issue. Our efforts need to be bottom up, top down and middle out. It's the only way that we can get permanent change."
Read next: Impacts of coronavirus top of mind for insurance leaders at WSIA's Annual Marketplace
Sanders was not alone in calling for a "bottom up, top down and middle out" approach. Carlton Maner, CEO – US Division, AXIS Insurance, and the inaugural chairman of the Insurance Industry Diversity Foundation, launched by the WSIA, encouraged fellow business leaders to "make it clear that diversity matters," and that D&I is critical to the future success of a business.
"When companies are committed to hiring, training, promoting, and retaining diverse talent, it usually results in a healthy work environment, and improves performance levels," said Maner. "We can enhance the diversity and inclusion work being done by becoming more involved in the change that's so needed in corporate America. We can be allies, we can be advocates, we can be mentors, and we can be employers."
Highly respected global insurance leader Patrick G. Ryan, who is the founder, chairman and CEO of Ryan Specialty Group (RSG), added that "culture is the back bomb of success" and that a great culture always incorporates D&I. He commented: "People feel better about working in a diverse culture than they do in a homogeneous culture, which is, I think, the natural inclination of human beings. And, we benefit from this diverse thinking. You can have wonderful ideas and strategies, but without the right culture, it's not going to work. And you don't get the right culture until you get a diverse and inclusive culture."
Read more: Willis Towers Watson examines why 2020 is the best Dive In yet
Almost all of the insurance executives acknowledged the competitive advantage of incorporating D&I into their businesses. Cheung Kwan, president at Century Insurance, said: "Creating an environment where everyone from any background can be heard and feel valued will become increasingly essential for success in business. And most importantly, it's the right thing to do." Likewise, AmWINS Group CEO Scott Purviance, pointed out that people are any firm's "greatest asset," and creating a diverse and inclusive culture, as encouraged by Ryan, allows companies to "attract and retain the top talent" to deliver for clients.
Coryn Thalman, CEO and COO of Jimcor Agencies, shared what her firm is doing to embrace D&I. She said: "As individuals, we always have the ability to make choices each day that fosters diversity and inclusion in the industry. You can make a difference by being open minded and learning about what makes each of us unique. My favorite way to celebrate diversity is by hosting an annual event, in which associates are invited to share food from their culture. We also provide an opportunity for them to share their history and culture with the rest of the team. It's a great way for us to learn about each other and our different backgrounds."
Having open and honest communication is vitally important in the progression of D&I in the insurance industry. As Sanders stressed, it's time for people to "tune into empathy" and to learn and apply lessons from situations where we have perhaps felt shamed, excluded or interrupted. He added: "That will allow us to cultivate a trusting environment where people feel safe, and that leads to advocacy."