Why SMML insurance is an important coverage for your clients | Insurance Business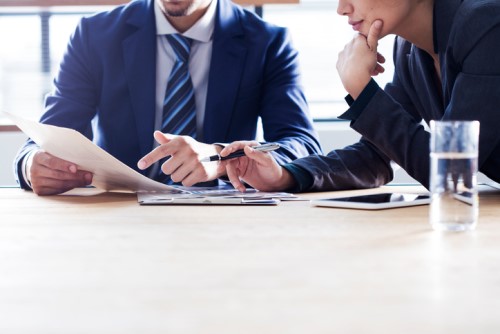 Summer is coming and facilities across the US are gearing up to run summer programs like basketball camps, theater schools, and tutoring clubs. Many schools and public organizations will lease out their facilities to third-party contractors to run these summer programs – but before doing so, they're requiring third-party contractors to purchase a specific type of insurance.
In recent years, there's been a huge influx in summer program contracts requiring third-party contractors to carry at least $1 million worth of sexual misconduct and molestation liability (SMML) insurance. As societal awareness around issues of sexual harassment, molestation, and other discriminatory activities grows (driven partly by media attention for the MeToo resurgence), SMML insurance is becoming an important consideration for third-party contractors.
"Causes of claims on an SMML policy aren't always what you would expect," said Chris Robowski, assistant vice president, specialty underwriting, NAS Insurance. "Typical understanding of SMML is sexual misconduct, and the first thing people think of is children. That's not always the case. A claim can come from sexual misconduct to an adult or a child, and the means of how that sexual misconduct can take place varies greatly."
Later this month, Robowski will be hosting an exclusive webinar entitled 'Sexual Misconduct and Molestation Liability Insurance for Summer Programs' in which he will run through SMML claim examples and what the insurance means for policyholders, especially those who are running summer programs.
He gave one example to Insurance Business of a summer sports camp that uses email to conduct business and sign participants up. A mother or a child might email the organization with queries about the summer program, and the coach might respond. They end up having more email communication than average, and the coach ends up saying something lewd. This could be construed as sexual misconduct and would be a valid cause of claim under an SMML policy.
"The best piece of advice I can give to agents and brokers selling SMML insurance is to provide examples," said Robowski. "Give clients an example of a situation that happened to another organization with similar operations. Ask them the important questions: Are you covered for this? Are you aware this could lead to a claim? In my opinion and my experience, examples are the best way to educate clients about this risk, aside from the insured having contractual requirements to purchase the coverage.
"In the past year or so, we've seen a huge influx in contractual requirements to carry SMML coverage. That's partly why we're running this webinar, specifically for summer programs. There have always been contractual requirements around this risk, but there's more frequency today because of the current state of society and the general awareness of the risk. We've also seen a bigger uptick in requests for this coverage."
The SMML market in the US is limited. Only about three or four carriers (including NAS) offer the coverage on a standalone basis, and all offer similar products but with different risk appetites. Robowski added: "There's a need in the marketplace. Insureds need coverage and they need protection."
Learn more about sexual misconduct and molestation liability insurance by attending this exclusive webinar brought to you by NAS Insurance and Insurance Business America on May 30 at 11am PDT. To register, click here.