Workers' comp insurer Hawaii Employers' Mutual Insurance Co drops cannabis firms | Insurance Business America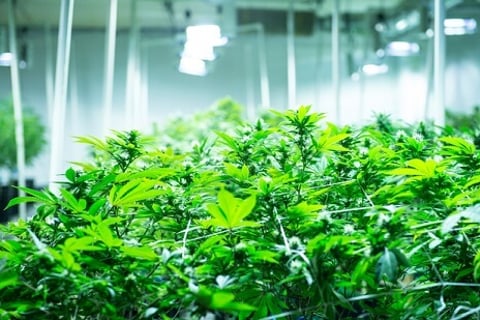 The largest workers' compensation insurer in Hawaii is dropping seven medical marijuana dispensaries over concerns about criminal liability.
Hawaii Employers' Mutual Insurance Co. (HEMIC) is canceling policies for the seven dispensaries, all set to open this summer, because marijuana is considered illegal by the federal government, according to a report by the Honolulu Star-Advertiser. HEMIC notified the businesses on Wednesday that their policies would be cancelled in 30 days after two independent legal opinions found that the insurer could have "potential exposure to criminal liability."
HEMIC officials did not identify the affected dispensaries, according to the Star-Advertiser. Hawaii's eighth dispensary is not covered by the insurer.
"Due to state and federal vagaries surrounding this new business at the time these applications were initially submitted to us, workers' compensation policies were issued to these businesses in the normal course of insurance operations," HEMIC CEO Marty Welch said in a release. "While we regret that this decision necessitates new workers' compensation coverage options for the dispensaries, it was imperative that the HEMIC board take swift action in accordance with its fiduciary responsibilities."
Hawaii legalized medical cannabis in 2000, according to the Star-Advertiser. However, there was no legal way to obtain it until 2015, when a new law allowed the state to issue eight licenses, each of which allowed for the opening of two production facilities and two dispensaries.
Related stories:
Insurance group releases collision data for legal pot states – and it's bad news
California is jewel in the crown of pot legalization - Are insurers ready?