How the growing opioid crisis is taking a toll on healthcare industry clients and carriers | Insurance Business America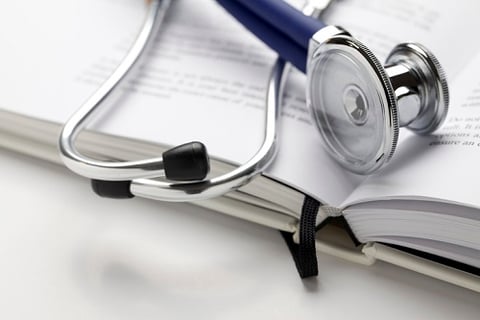 The opioid crisis in the US hasn't let up, with the National Institute on Drug Abuse reporting that, as of March, more than 115 people in the US die every day from opioid overdose. The annual price tag of the economic burden of prescription opioid misuse has meanwhile risen to $78.5 billion, according to numbers from the Centers for Disease Control and Prevention.
Steven Kahl is Arthur J. Gallagher's (AJG) opioid liability expert and, before its merger with AJG, worked for an insurance brokerage that focused exclusively on clients in the healthcare industry. He painted a bleak picture of the opioid epidemic, and revealed how the healthcare industry is responding.
"The numbers are at an all-time high now," said Kahl, who is also the senior managing director of Gallagher's healthcare practice. "Our healthcare providers are certainly dealing with it and addressing it within their enterprise risk management capabilities – really looking at their own protocols internally and guidelines on how patients receiving opioids are monitored."
At the same time, the Centers for Medicare and Medicaid Services have found, through audits of healthcare organizations, that less than a third of hospitals are following their own guidelines, explained Kahl, which exposes them to risk.
"I think they're getting better at it now that there's a higher level of awareness, but we find that all too often in the world of medical malpractice, if you don't follow your guidelines, that's problematic," he told Insurance Business. "Once things are put in writing, that's when the problems occur. When they're not necessarily in writing, that's a better environment – believe it or not – for defending a case," though he doesn't recommend hospitals go down that path either.
Underwriting is also being dictated by the opioid crisis to make sure that healthcare professionals don't end up with lawsuits down the road.
"We do see on the physician carrier side it's becoming a part of the underwriting process because at the end of the day, the hospital isn't necessarily prescribing, the docs are prescribing," said Kahl. "What they're looking at in their underwriting guidelines in some cases for some of those providers – and these are your pain med docs, these are your psychiatry, internal medicine, some family practice, oral surgeons, think classifications of that kind – they don't want them prescribing refills if they can help it."
The cost of opioid use is being felt by employers as well, which has implications for workers' comp.
"You're getting people not coming into work needing additional time off, and lost time," said Kahl, though he added that workers' comp lines of business haven't been hard-hit by the crisis. "I don't think the insurance industry has really felt the impact from this, not like the employers do, where our workers' comp carriers, the ones I've talked to, aren't dealing with this from a claims standpoint quite yet."
The implications for the healthcare industry are, on the other hand, already evident as costs related to opioid overdose and misuse balloon.
"Ten years ago, this was a $55 billion problem. Today, it's a $500 billion problem and growing," said Kahl. "This is going to take a toll on the healthcare industry, wearing them down when the economics of healthcare [are] at a breaking point in some states anyway."