To beat opioids we must address the psychology of pain | Insurance Business America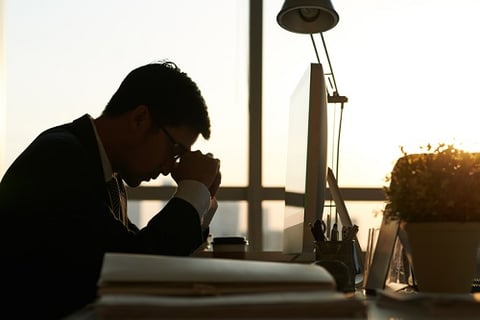 The battle against the US opioid crisis rages on. The epidemic, which takes the lives of over 100 Americans every day from overdoses, has been declared a public health emergency by President Trump and remains a top-of-mind issue for various industries nationwide.
Decreasing loss trends in the workers' compensation markets suggest the high-profile messaging surrounding the opioid crisis is starting to kick in. In most states, pricing relative to loss trends has been flat or down for the past few years, which is partly due to increased emphasis on workplace safety, loss control and new pain management systems.
Workers' compensation insurers play a key role in curtailing the opioid crisis, according to Mark Walls, vice president, communications & strategic analysis, Safety National. Speaking to Insurance Business at RIMS 2018, he described the industry as being "ahead of the curve" but said there's still more work to be done, especially in the alternative treatment space.
"I believe the workers' compensation industry is ahead of the curve when it comes to the opioid problem. We've been battling the issue for at least 10 years," said Walls. "In the last two years, we've started to see more nationwide emphasis on cutting down opioid abuse, which is helping to drive down costs in the workers' compensation industry.
"Another thing driving down costs is that several states have implemented treatment guidelines and drug formulas to ensure people are getting the proper treatment, appropriate medication and cutting out abuse issues."
Safety National's medical management team has partnered with a company called Best Doctors to offer policyholders and their employers additional medical expertise and resources. Through this partnership, Safety National policyholders have access to a database of physicians with expertise in catastrophic injury claims.
The program has seen much success, according to Walls, especially with regards to exploring alternative pain management treatment and taking people away from opioids in order to get their lives back on track.
"One of the key issues our industry faces right now is: how do we transition away from opioids and drugs being the go-to option? How do you deal with pain and what are the alternatives?" Walls commented. "That's what we're focusing on at Safety National – finding pain relief and treatment alternatives rather than just prescribing a pill.
"The first thing to emphasize is that pain is very individual. Everyone has a different pain threshold, and everyone responds to treatment in different ways. Some examples of alternatives out there include: yoga, meditation, bio-feedback, and multi-disciplinary pain management programs. If someone's chronically addicted to a pain relief drug, you have to start with a detox program and then guide them through some of these pain management programs."
A key element to alternative pain management is psychological treatment, Walls explained. Pain management experts often stress that fixing physical ailments starts with mental health and the psychology of pain.
"The mind plays a huge role in pain. Therefore, battling the opioid crisis really has to start with a focus on mental health. It has to be a whole-body treatment approach," he told Insurance Business. "The problems we face in workers' compensation are not unique to the industry. Unfortunately, there's not enough focus on mental health in the workers' compensation industry or in the US healthcare system in general.
"If we don't address the psychology of pain, then we're never going to get the opioid epidemic under control."
Related stories: