#MeToo movement spurs uptick in non-profit insurance submissions | Insurance Business America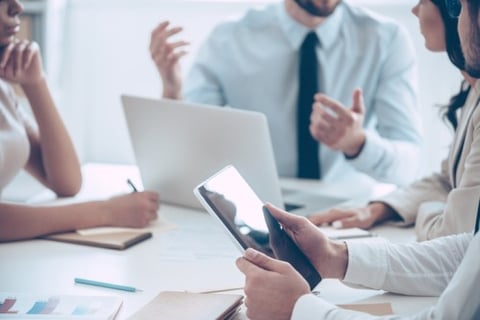 The #MeToo movement has lifted the lid on systemic issues of discrimination, sexism and harassment within nearly every major industry around the world. No organization is immune to the movement's interrogatory lens, as shown by the diverse nature of claims and accusations being made in the public eye.
Even non-profit organizations, or charitable firms built around the concept of doing good, have found themselves at the heart of some of the most serious and public #MeToo allegations. In January 2017, news broke that American Red Cross executive Gerald Anderson was allegedly forced to resign from his job after the charity concluded he sexually harassed at least one subordinate. His next employer Save the Children only discovered the sexual misconduct allegations when investigative journalists from ProPublica followed up on a lead from one of Anderson's accusers.
This case, involving two global charities, caught the attention of national media and showed that non-profit organizations have just as much management and professional liability exposure as private companies.
"The media interest in the #MeToo movement has definitely spurred an uptick in management and professional liability insurance submissions," said Melissa Yurich, assistant vice president at NIF Pro, a specialty management and professional liability division within NIF Group, Inc. "We're getting a lot more calls and queries about sexual harassment and molestation coverages. We're also getting lots of requests from non-profit insureds who want to increase their coverage limits for their employment practices liability (EPL) and directors and officers (D&O) insurance policies. We all know from watching TV or listening to the radio that this exposure is everywhere, whether you're a for-profit or a non-profit organization."
NIF Pro is a brokerage unit that handles the management and professional liability business for NIF Group's insurance programs, including its non-profit and social service program. With access to 50+ markets, NIF Pro is well-placed to transfer tricky professional exposures and deal with fluctuating market situations like the #MeToo movement.
"On the brokerage side, we've definitely seen some carriers change their risk appetite as a result of the #MeToo movement, but there hasn't been as much reaction as I thought there might be," Yurich told Insurance Business. "I think once claims start to pay out, which may take a few more months to a year, then we'll start to see some markets being a little bit more selective around what they're willing to quote from the get-go. For example, we're already starting to see some markets be a little bit more cautious if a non-profit or an association has a celebrity figure on its board. Moving forward, I think some carriers might seek higher retention if there's a celebrity aspect to the risk.
"At NIF Pro, we have access to 50+ markets so we're not concerned about some carriers changing their risk appetite. We always find a way to get something written for the right price and with the right coverages because the capacity out there is really strong. One thing we must do is make sure our insureds understand that non-profit management and professional liability could potentially become a tougher class to write if the market changes dramatically."
One thing non-profit organizations have to be careful about is making sure that any volunteers they employ are covered under their EPL policies, according to Paul Orlando, vice president, marketing and sales, at NIF Group.
He said: "From the perspective of our non-profit and social service program, we always want an insured to have the proper hiring processes in place, including carrying out adequate background checks for both employees and volunteers. It's very important for brokers who work with non-profit organizations to clarify and make sure that the definition of an employee under the EPL policy includes volunteer workers."
Another element of coverage organizations can and should take advantage of are the value-added risk management services that come with most EPL and D&O policies, Yurich added. A lot of policies include access to advice hotlines or attorneys who will provide training for employees and managers around best practices in the workplace.
"Carriers definitely want to make sure that insureds have the right employee handbooks and sexual harassment procedures in place," she said. "Some will not bind an EPL policy until they have confirmation of the insured having some sort of discrimination or harassment policy in place so that employees know their rights."