Bipartisan support for decriminalization picks up steam | Insurance Business America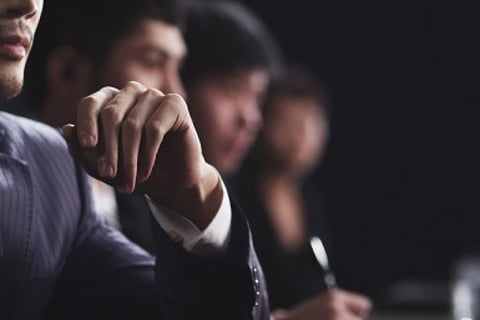 Cross-country cannabis legalization might be coming sooner rather than later after Senate Democratic leader Chuck Schumer said on April 19 that he'll introduce legislation to decriminalize marijuana at the federal level, as reported by Bloomberg.
The bipartisan efforts in the Senate have lessened concerns in the marijuana industry that a federal crackdown was imminent after the rescission of the Cole Memo in January by Attorney General Jeff Sessions.
"The idea would be that this would defer to the states. The federal illegality would go away," said Charlie Alovisetti, senior associate and corporate department co-chair at Vicente Sederberg LLC, who will be speaking at the upcoming Cannabis Cover event – a multi-city masterclass in May with stops in Denver, Los Angeles and Las Vegas. "It would become like any other business."
With legislation still up in the air, there continue to be a lot of unknowns to consider with commercial insurance for marijuana businesses. Litigation around products liability coverage has been minimal so far, said Alovisetti, but, as the industry grows, the claims process will become clearer for this unique product.
"You can't really transfer it between states and while there are national brands growing right now, you have different manufacturers in each state so the products aren't necessarily uniform at a national level," he explained. "It's not like a product where I've got one facility in the US that's making all my products that are then shipped internationally. A brand could have multiple facilities producing products."
The federal illegality piece of the puzzle is the biggest factor differentiating cannabis businesses from others seeking D&O or workplace coverage.
"It could be that there's some chance that your property could be seized by a federal prosecutor, for example, so you're dealing with this additional unknown that's not the case in other industries," said Alovisetti. "If you're concerned about federal enforcement risk, you do need to analyze it from a location perspective."
There is also an important exclusion that underwriters and brokers need to be aware of when writing commercial insurance for marijuana companies.
"The big one is, in the past and this has changed a little bit, there used to be an exclusion for claims related to violations of the Controlled Substances Act or violations related to psychoactive substances," said Alovisetti. "A cannabis business is in the business of violating the Controlled Substances Act and it's in the business of selling a psychoactive substance, so you need to be aware the exclusion can't exclude your primary business."
Insurers planning to enter the space need to understand the business and its risks. Alovisetti recommends brokers get comfortable with it and learn about the challenges of insuring cannabis companies because the opportunities are there for the taking.
"I think it's an industry that is underinsured," he said. "There's an opportunity for people involved in the industry to get in at the ground floor of a fast growing industry that's spreading through the US."
Charlie Alovisetti will be moderating a session on cannabis and commercial insurance at the Cannabis Cover event being held on May 03, 15 and 31 in Denver, Las Vegas and Los Angeles. Click here for more details and to register.
Related stories: