Expanding cannabis market could provide huge opportunities for insurers - report | Insurance Business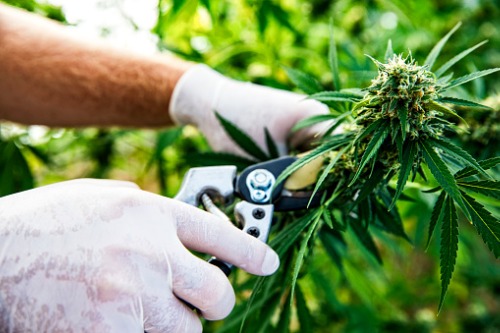 The growth of the legal cannabis industry is expected to spike in the wake of upcoming regulatory events in the US and Canada, providing huge opportunities for insurers, according to a report by Actuarial Post. Sales of legal cannabis are projected to grow up to tenfold, reaching US$40 billion a year in the US by 2025 and around US$5 billion in Canada within five years.
Recreational cannabis in dried or plant form was legalized in Canada on October 17, 2018. On Thursday, a second wave of cannabis legalization, called Cannabis 2.0, took effect in Canada. Cannabis 2.0 legalized cannabis edibles, extracts and topicals.
"The cannabis market in Canada is set to increase significantly with this second wave of legalization," Prachi Shah, senior counsel at Clyde & Co, said at the law firm's annual Directors and Officers Conference in London last week. "Smoking a joint might not appeal to large parts of the population, but they may not be averse to trying cannabis candies, chocolate or beer, and other products which incorporate cannabis."
The issue is a little bit fuzzier in the US, Actuarial Post reported. While hemp was federally legalized in the 2018 Farm Act, it is still illegal to use, sell or possess marijuana under the federal Controlled Substances Act (CSA). The upshot is that although marijuana is legal for medical use in 33 states – and for recreational use in 10 – marijuana businesses are technically subject to federal prosecution.
However, the Secure and Fair Enforcement (SAFE) Banking Act – which will be voted on by the Senate later in the year – would offer protection from federal prosecution to insurance companies and financial institutions that service legitimate marijuana businesses and their service providers, Actuarial Post reported.
"Legal cannabis is not going away," said Katelin O'Rourke Gorman, a partner at Clyde & Co. in New York. "This is an industry worth billions of dollars, but up to this point its businesses have struggled to gain access to critical financial services. While the SAFE Act passed the House with more Republican support than expected, it is still unclear whether it will pass the Senate. Should it be passed into law, we would see banks, credit unions and insurers rush to the market in states where cannabis has been legalized. In this event, Lloyd's of London, which currently permits the underwriting of cannabis risks in Canada, may revisit its policy to allow entry into the US market. When the timing is right, this would be a wise move, as although the US insurance market is currently some way behind Canada, it has the potential to be much, much bigger."