Is a co-op the answer to outdoor cannabis growers' insurance woes? | Insurance Business America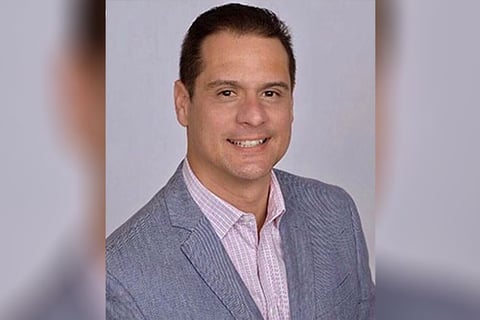 Hemp growers in central Oregon have taken a battering this summer. In early August, a huge hailstorm dumped golf ball-sized pellets of ice on to the prized crops, wiping out millions of dollars' worth of the cannabis plant. While crop insurance for hail is available to hemp growers through some private insurance companies, many farmers in the region have chosen to go without due to the high cost of protection and equally significant deductibles. It is those hemp farmers who could not justify paying for crop insurance that are now potentially facing bankruptcy if they can't recover from the August hail.
Insurance solutions for outdoor cannabis crops are primarily built around parametric underwriting, so they're weather- or data-driven, explained Chris Boden (pictured), cannabis practice group team leader at Crouse and Associates Insurance Services. They focus on specific perils - like hail, flood, and excess heat - and they're tailored around those unique perils. At present, the coverages mainly target hemp crops, as opposed to marijuana, and they're offered (at quite a high price) via specialty markets, wholesale brokers and MGAs.
"I believe the premiums are reasonable based on the significant losses that could potentially happen," said Boden. "If you look at the hailstorm that happened in Oregon in early August, a policy with a limit of $1.5 million at a cost of $50,000 would have been well worth it for the many cultivators who just lost millions of dollars' worth of hemp crop."
Read next: Cannabis insurance shouldn't be a transactional play for brokers
With exposure to such significant losses, a question arises as to whether it is worth cannabis cultivators having access to some form of catastrophic crop insurance program. In Boden's opinion, the short answer is: "Yes." He said that even if a very high deductible has to be applied so that the program only assumes catastrophic losses, it will have value for crop growers who are at risk of losing all of their hard work on any one day of the crop growing cycle.
"It could be the first day the crop is planted, when things get destroyed right off the bat, or it could literally be the last day before they harvest the crop – regardless of when catastrophe strikes, cannabis cultivators need some protection," Boden told Insurance Business. "It's a bit like health insurance. Young and healthy people might feel like they don't need it, but if you get into a car crash and you're seriously injured, paying a crazy $15,000 deductible to trigger that health insurance is better than losing millions of dollars in hospital fees and so on."
Read more: Hemp market in the US 'set to explode' with passing of Farm Bill
One creative way that cannabis crop cultivators might be able to manage the costs associated with a catastrophic crop insurance program would be to establish a co-op, according to Boden, whereby hemp cultivators in X, Y and Z counties could pool together in order to drive down their premiums and get the coverages they need. But in order for any kind of crop insurance co-op to be successful, more insurance carriers are going to have to get comfortable underwriting outdoor crop risk.
At present, many insurers remain tentative about providing outdoor crop insurance coverage for a number of reasons. Boden explained: "First off, there's simply less control over the environment. That's why a lot of cultivators choose to grow indoor or greenhouse crops because they can control those extremes and they can limit damages from extreme weather. When it's an outdoor crop, they can't do as much risk mitigation.
"On top of that, another reason why carriers have been tentative is that the values for cannabis crops are so much higher than they are with traditional crops. Even if only a handful of plants are destroyed, that could be a $100,000 loss. One more thing is that everything is data-driven with insurance. How actuaries come up with their premiums and numbers – it's all based on prior losses and trying to guess what's going to happen in the future – and at the moment, they just don't have the numbers or the information they need to accurately write outdoor cannabis crops."