Legal cannabis regulation picks up steam | Insurance Business America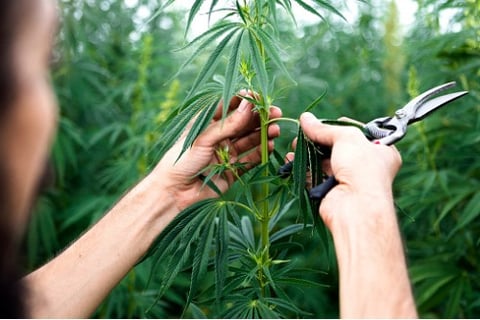 It's looking like 2019 is set to be the biggest year yet with regards to cannabis reform in the US. A number of key states like New York, Illinois and New Jersey, are poised to come online with adult-use recreational schemes. If approved, the number of states with legalized recreational-use cannabis could jump to 14 or 15 by the end of the year, up from 10 (plus the District of Columbia) at the end of 2018.
As new states prepare to pull the trigger, they'll be looking at laws set by other states and developing their own licensing schemes based partly on lessons learned in legalized markets. With legal precedents already set, the speed at which new states come online is likely to increase moving forward, according to Ian Stewart, partner at Wilson Elser, and presenter at Insurance Business America's upcoming Cannabis Cover Masterclasses in Denver and Los Angeles.
Commercial cannabis sales in California got started in January 2018. The south-western state generated roughly $300 million in cannabis sales taxes and fees in its first year, according to data released by the California Department of Tax and Fee Administration. This is lower than the state's initial projections for 2018, but also greater than the totals reported by other states that legalized adult-use cannabis in the same year as California (2016).
Budget-makers in California initially hoped to collect about $665 million in cannabis taxes in 2018. However, that had to be revised down because about 70% of counties and local authorities in the state continue to ban cannabis commerce. In the Californian cities and counties that are allowing cannabis commerce, there has been "quite a bit of conflict with regards to distribution, [as well as] significant delays in licensing," Stewart told Insurance Business. "There are companies literally dying on the vine as they wait to have their licenses granted."
While California has quite an inclusive and entrepreneurial model for its legal cannabis industry, other states are much more constrained. Florida, for example, has a medical cannabis market worth approximately $250 million, but so far it has only approved 14 licenses and the market is dominated by seven huge businesses. Both models have their faults and have resulted in complex legal battles.
"Another thing to consider beyond what's going on at a state level is that I think there will continue to be the usual slew of cannabis bills coming forward at a federal level," said Dean Rocco, partner at Wilson Elser and co-presenter at the Cannabis Cover Masterclasses in Denver and Los Angeles. As more and more states opt for recreational legalization, more countries around the world update their cannabis policies, and the United Nations prepares to potentially lower the scheduling status of marijuana, there will likely be "a major movement forward in the US at a federal, state and local level," Rocco added.
The 2018 Farm Bill, which became law in December 2018, highlights some progress at a federal level, despite the overall recreational pot market remaining criminalized. The new laws state that hemp will be managed by the US Department of Agriculture as a crop, rather than by the Justice Department as an illegal drug. The bill also enables banks, payment processors and credit card companies to service the hemp industry.
This, alongside the current review of the Safe Banking Act, in which Congress is being asked to give banks permission to do business with the cannabis industry, could be major boon for the insurance industry. Rocco commented: "I think the issue of cannabis being illegal at a federal level is no longer the key barrier to insurance organizations entering the cannabis market. For the larger insurers, the main concern at the moment is losing the support of the banks."
Get more updates about regulation in the expanding commercial cannabis market by attending one of Insurance Business America's Cannabis Cover Masterclasses in Denver (March 19) and Los Angeles (March 28). To register, click here.