The dominoes are falling as states move to legalize recreational cannabis | Insurance Business America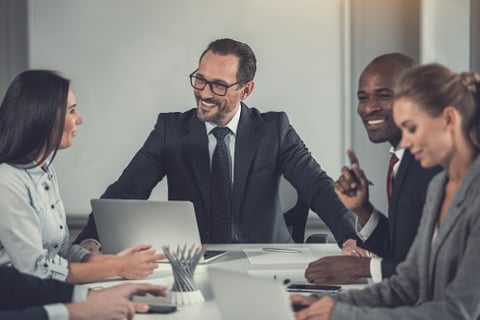 From Florida to New Jersey, a green wave is sweeping the nation as more states seriously consider the prospect of legalizing marijuana.
"The states to watch are New York, New Jersey, Pennsylvania, Illinois and Florida, with New York and New Jersey really being the ones that are more likely, I think, to go recreational in the next year or so," said Ian Stewart, partner at Wilson Elser and speaker at the Cannabis Cover Masterclass Denver in March 2019.
At the federal level, the Strengthening the Tenth Amendment through Entrusting States (STATES) Act – a bill in Congress that would recognize legalization of cannabis as well as the state laws that have already legalized it – is drawing close attention.
"This is a bi-partisan bill in the Senate and there's a companion bill in the House," said Stewart. "The president has said that he will support it in prior media statements, so really the trick is getting a floor vote in one of the two chambers. With the Democrats taking the House, the chances are that there would be a vote in the House on some version of the bill," said Stewart, adding that the cannabis issue is picking up steam in Washington, DC. "We're further along than we thought we'd be a year or two ago.
"The other big thing to watch out for is the 2018 US Farm Bill, which hasn't been completed yet [as] they're still negotiating, but that should be signed soon, in the next month or so, and it's expected to incorporate very broad protections for hemp and for the hemp-derived CBD market. If that were to happen, and I think it will, then you can see the CBD market really take off in 2019."
In the individual states, recreational marijuana will become legal in Michigan on December 06, retail shops are currently rolling out in Massachusetts, and Minnesota's next governor recently voiced support for legalizing recreational marijuana in that state.
"With Michigan legalizing, I think you're going to have a phenomenon where those surrounding Midwest states are going to have substantial pressure to start liberalizing their laws," said Elser, who will be providing more insight on regulations affecting the commercial cannabis market at the Cannabis Cover Masterclass Denver. "You're going to start to see the dominoes fall pretty quickly."
On the insurance side, Elser expects that large commercial carriers will come into the market on an admitted basis in 2019 and the London market might start making moves to enter the US cannabis space after already allowing policies to be written in Canada because of federal legalization in that country. California has meanwhile led the states in laying the groundwork for how to evaluate risks in this emerging marketplace, and how to communicate with carriers about underwriting and approving admitted products, while its insurance commissioner Dave Jones has been busy speaking with other commissioners about following in California's footsteps – important for newcomers to this market like Michigan, New York, and New Jersey.
"These departments of insurance have to be upfront in educating themselves on developing these markets as a matter of necessity," said Stewart, adding that education is key in taking action to promote best practices despite federal illegality. "It's all through education – they should partner with cannabis industry and insurance industry groups, professionals and thought leaders, lawyers and accountants, and other consultants that service the industry to help create these insurance programs. It's also important to have underwriters actually go onsite. They need to go to the cultivation facility, the manufacturing facility, the retail establishment, and get their boots on the ground to understand the risks."
Take a deeper dive into this issue at Cannabis Cover Masterclass Denver.