2019's wildfire season didn't bring reprieve to the property market | Insurance Business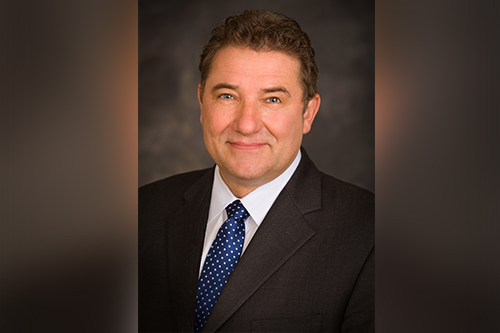 Last year may have brought some reprieve to the insurance industry and communities across the world as insured losses from major natural catastrophes in 2019 totalled around US$53 billion or 18% lower than the annual average since 2011, according to a report by Willis Re.
However, whether experts agree that we're in a hard market or not, wildfires in the US and abroad from other years have certainly made the property insurance marketplace a tough place to be for both insureds and brokers.
"We [just had] a huge wildfire season in Australia, so there's no doubt that [global reinsurers] get hit by those losses. A few years ago, we had the big Fort McMurray fire in Canada that was unprecedented and caught many people by surprise," said Reiner Braun (pictured), senior managing director of the national property practice for Beecher Carlson (a Brown & Brown company). "The peril of wildfire is now at the forefront of a lot of people's mind when they try to price their risk and we have seen…the insurance costs for our commercial insureds double because of the number of insurers it takes to give them the limits if they are in a very condensed area."
Beecher Carlson, for example, works with large communities that are concentrated in one high-risk region, such as a retirement community that has thousands of condo owners all living in one area of Southern California.
"It was never a problem to get them insurance and all of a sudden, it was a huge problem," Braun explained, adding that insurers "don't want to be caught in having a conflagration of fires sweeping the entire community and after the Paradise fire, I think everybody's eyes have been opened as to what can actually happen."
Other businesses have also run into issues getting insurance, such as wineries, which have gotten the short end of the stick after Lloyd's of London took a hard stance against insuring wine stock halfway through 2019, leaving the US domestic market under great pressure to provide the much-needed coverage.
"That market has essentially closed down or is at least severely constricted, so the wineries have no place to go for their insurance…and that also affects the loans that wineries can get," said Braun. "If they cannot insure their loss of revenue for years to come, then the banks will say, 'how are you going to pay off the loan that I'm going to give you?'"
Braun recently had trouble finding coverage for his own winery client since many of the products that he once could find no longer exist, a situation that he calls "a crisis for the wine business."
Meanwhile, the offerings that do exist for insuring both businesses and homeowners in California are also increasing in price, or the terms and conditions that insurers are willing to offer are severely tightening as brokers and agents turn to the excess and surplus lines market for coverage. However, there is a way that insurance professionals can help their clients through these tough times.
Read more: Are we entering a hard market due to increasing cost of natural disasters?
"These insurers are used to putting a lot of restrictions on their policies and one restriction we're seeing is valuation. It becomes obvious that in the prolonged soft market, many insureds have been very relaxed about updating their insurable values – the replacement values – because the insurance companies let them get away with it," said Braun. "Now, we're finding that many insurance companies are putting limitations on how much they will pay after a loss, so they may not pay the full replacement cost if they don't think that the values are appropriate. Evaluating the adequacy of values is a big suggestion that I would have because you do not want to have that – you don't want to be trapped in a situation where you buy insurance and then you still cannot rebuild because you don't get enough insurance proceeds."
Insureds also have to take into consideration that demand for labor and materials surges after a wildfire devastates a community, which means a business can be down and relying on that insurance money for a longer period of time than they expected.
Other takeaways for brokers and agents working in this market is to start early and approach many insurance companies, says Braun.
"Don't assume that what worked last year will work this year and expect significant rate increases. I think that's just something we have to tell our clients," he told Insurance Business. "I would engage multiple wholesale brokers because they are the ones that we go to, to have different access points to different insurance companies. Expand your reach into the global insurance market as much as you can and be prepared that it may take a long time for your insurance program to be put together."