236 days in the dark, a debt crisis, and fresh risks looming | Insurance Business America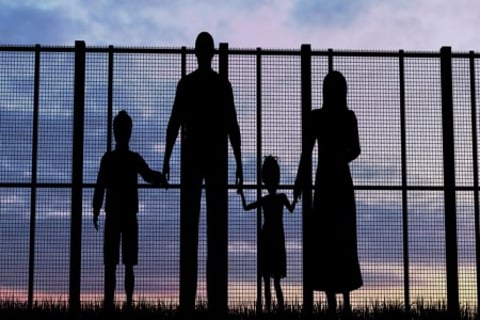 Hurricane Maria slammed Puerto Rico with sustained winds of 250km per hour on September 20, 2017, killing more than 60 people. A week later, the island was hit by Hurricane Irma, the most powerful Caribbean hurricane on record.
The result: pure and utter devastation.
236 days later and parts of Puerto Rico are still without power. The US territory, which was dealing with a debt crisis when the vengeful storms struck, is desperately trying to recover crucial infrastructure such as its power grid and water systems.
But the 2018 storm season has come around quickly. Puerto Rico is still licking its wounds, and if it takes another serious hit this year, the results could be even more devastating, according to Andrew Higgins, technical manager at Allianz Global Corporate & Specialty (AGCS).
"Puerto Rico probably wasn't prepared for the strength of hurricanes that hit them last year, and they're still recovering from those hurricanes," said Higgins. "If we have another set of major hurricanes this year and Puerto Rico gets hit, they're going to be in serious trouble.
"At the moment they're still putting band aids on their wounds from last year. They're still trying to fix problems with the electrical grid and other government services. All their efforts are focused on getting back up and running, but if they get hit by another hurricane during this recovery process, the results could be really bad."
Hurricane mitigation in Puerto Rico requires a long-term approach to planning, according to Higgins. But time is a luxury that Puerto Rico doesn't necessarily have. As an island sitting in the middle of the Caribbean, it is always vulnerable to hurricane activity. Authorities need to think about moving valuable assets like power plants away from coastal areas to limit damages as much as possible.
"Puerto Rico has to move people, power plants and resources further away from the coast and further from potential damage," Higgins told Insurance Business. "That's not something they can achieve overnight or even in a single year.
"First of all, they have to make the decision to take that long-term approach and commit to making changes. Secondly, they've got to hope Puerto Rico doesn't get hit by a significant storm in that timeframe, because if it does, they're going to be right back to square one."
Related stories:
Hurricane Preparedness Week: AGCS expert shares top tips for businesses
Billions in insured losses and close to 250,000 claims for Puerto Rico's insurers