AGCS partners with the I.I.I. to safeguard businesses from wildfires | Insurance Business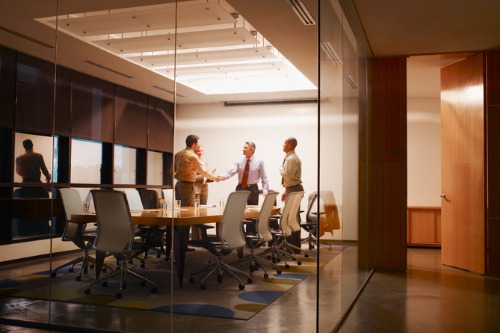 Allianz Global Corporate & Specialty (AGCS) has announced a partnership with the Insurance Information Institute (I.I.I.) to offer wildfire risk mitigation practices to businesses.
The partnership comes after a tumultuous 2018, which was a "catastrophic" year for wildfires, AGCS said in a release. The insurance carrier is expecting wildfire risk to grow even more over time as commercial development expands into forests and grasslands.
Citing data from the Federal Emergency Management Agency (FEMA), AGCS said that over 40% of US small businesses do not reopen after a disaster such as a wildfire. Another 25% that do reopen eventually shutter their business for good after two years.
Wildfires can cause a host of issues for businesses, such as:
Property loss – businesses that own buildings in the path of a wildfire are impacted. Even if they rent the property, the business' physical location will be disrupted when faced with either an evacuation or transfer order.
Equipment loss – equipment within a wildfire's reach is at risk.
Vulnerable industries – industries such as agriculture, destination wineries, ranching, and forestry are some of the most vulnerable to wildfire risk.
Business interruption/contingent interruption/supply chain – any fire should be considered a threat to operations, whether a business is in a wildfire-prone area or one of its vendors is.
Both AGCS and the I.I.I. have recommended a number of measures to mitigate the damage done by wildfires:
Maintain a 5-foot "no burn zone" around the business property.
Clear bush and relocate flammable materials.
Consider using fire-fighting foam around business property and utilize wildfire-resistant building materials.
Develop an employee safety plan in the event of a wildfire.
Have a business continuity plan.
"We are dedicated to helping businesses mitigate extreme catastrophes like wildfires with the most advanced techniques and solutions available," commented AGCS MidCorp global head of risk control Scott Steinmetz. "Innovative approaches are a part of the new frontier in proactive mitigation response and risk awareness, property resiliency and true customer service."
"Financial preparedness is as vital to an organization as business resilience planning," said I.I.I. vice-president of media relations Loretta Worters.
Worters has recommended that business owners review their insurance coverage to ensure that they can sufficiently rebuild their properties and protect their business following a fire.