Risk mitigation strategies for a burning global risk | Insurance Business America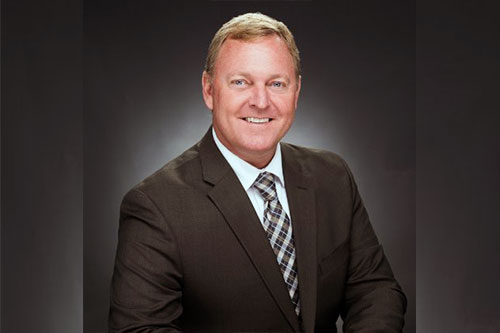 From Indonesia to the US, Spain to Chile, and many countries in between, wildfires have over the years claimed many lives and resulted in significant damage to thousands of properties. As people continue to move into the wildland-urban interface (WUI) at the same time as some locations see prolonged and intensified wildfire seasons, risk mitigation around wildfires has become that much more crucial.
Before a wildfire sets an area ablaze, businesses need to be prepared and have an emergency plan in place. Some things to think about include evacuation routes and decisions around when to evacuate, as well as making sure that staff is aware of this plan. If there are particularly susceptible areas, like trash receptacles or other areas where combustible material is stored, businesses can potentially place fire extinguishers in strategic locations.
These strategies are important for businesses to know, even if they aren't located near an at-risk area.
Read more: What the Notre Dame inferno teaches homeowners about insurance
"If you're right next to a WUI, you're in a hazard position, but a lot of conditions change during wildfire circumstances. You might be fairly far from a wildland-urban interface in miles, and you are nearly just as exposed because of the potential for windborne embers and the distances that some of those elements can travel," said Scott Steinmetz (pictured), global head of risk control for MidCorp at Allianz Global Corporate & Specialty (AGCS), adding, "It's not just the direct exposure to a WUI – it's also the structure itself and the surrounding vegetative conditions or surrounding environments.
"If you're on a hillside or any kind of incline where the roof is closer to the ground than normal, especially if there's an overhang, you really want to be careful about what is directly underneath that and adjacent to the building."
The concept of defensible space is likewise important to understand. Generally, there are two zones of defensible space to consider: one is a 30-foot perimeter around building structures, so any foliage, especially something like a tree canopy that is adjacent to or is leaning on the building itself, can be shaped differently or removed to prevent flames from spreading.
The second zone is 100 feet out from the building structure, and that's where businesses want to look at vertical space, according to Steinmetz. Not only should people look for anything on the ground that could fuel a fire, such as twigs and leaves, "but you're also looking for susceptible brush or other vegetation that would allow for a vertical column of fire to move into a canopy of a tree."
For anything that's stored around a structure, whether that's a home or an office, people need to think about how those items would be impacted and how they might contribute to the proliferation of windborne embers. A component of a building like a vent, for instance, poses a unique problem because it can lead directly to the roof structure.
"If you have embers entering that area, once the roof starts [burning], the entire building has a good chance of coming down, so that's why it's a really important thing to examine, think about, be aware of, and mitigate against," explained Steinmetz. In the same vein, gutters need to be cleared of potentially combustible materials. "Because the gutter is such an instrumental part of the roof structure, if you have combustible material there and you have windborne embers that land there, once that gets going then it's directly adjacent to the roof structure."
Finally, for anyone planning to do some landscaping around their property, so-called 'firescaping' offers an opportunity to remove combustible foliage or other items around the structure, and install a barrier, such as tiles, rocks, or anything else that would block fire in its path and prevent it from spreading closer to the building.
Brokers and agents can remind their insureds to have emergency plans in place, and start the conversation with them about wildfire risk mitigation.
"That's often half the battle, is simply having an opportunity to have a personal exchange of information," said Steinmetz. "It's not rocket science – this is fairly understandable that you want to be aware of what is in the building that is susceptible, what is surrounding these two zones of defensible space, and then good housekeeping. Those are things that should be done in a regular course of business, and [passed on by] brokers and insurance professionals."