Aon reports on multi-million catastrophe losses in US | Insurance Business America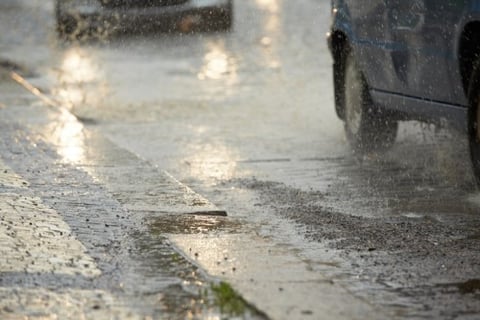 Aon has launched the latest edition of its monthly Global Catastrophe Report for the month of May, which found that the US suffered considerable disaster-related losses despite a "quieter" start to the tornado season.
For the month of May, the US dealt with four separate severe weather events that cost millions of dollars. Notably, this was despite a relatively subdued start to tornado season – fewer than 450 tornadoes were reported as of June 01. This puts 2018 in the lowest 25% of years since 1950.
The severe weather events were:
From April 30 to May 03, parts of the Plains and the Midwest – particularly Kansas, Nebraska, Oklahoma, Missouri, Iowa, Illinois, Wisconsin, and Texas – saw hail (up to softball-sized), dozens of suspected tornado touchdowns, and destructive straight-line winds. For this event, total economic losses were estimated at $950 million, with public and private insurers covering claims worth up to $725 million.
Another cluster of severe thunderstorms affected the Rockies, Plains, lMidwest, and Northeast areas from May 12-16. Hail larger than baseballs, straight-line winds, and tornado touchdowns were reported during the period, Aon said. Areas around New York City, Washington DC and Baltimore, MD, were believed to have been affected by a "derecho" series of straight-line winds in excess of 95kph. Public and private insurance payouts for this event were projected to exceed $1 billion.
Severe thunderstorms once again hit the Plains and the Midwest on May 19-20. Baseball-sized hailstones were reported in parts of Texas, Oklahoma, and Missouri. The most notable damage from this event occurred in Lubbock, TX, where a high volume of vehicles and home siding was severely damaged by hail. For this event, total economic and insured damage losses were expected to exceed $100 million.
Straight-line winds, large hail, and severe thunderstorms plagued the Rockies, Plains, Midwest, and mid-Atlantic regions on May 26 to June 01. The areas hit the hardest by powerful storm systems included Nebraska, Iowa, Kansas, Colorado, Minnesota, and Texas. Total economic and insured losses were expected to reach hundreds of millions.
Related stories:
Aon's study forecasts worldwide cyber premiums surge
Aon reveals weather and climate risk initiative