Lava fountains and flows: insurance implications as Hawaiian volcano continues to erupt | Insurance Business America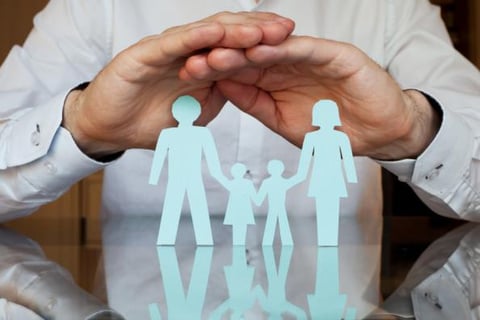 Hawaii remains under high alert after another volcanic fissure erupted on the Big Island this past weekend. The Hawaiian Volcano Observatory reported that fissure 17 opened on May 13 and was "dominated by lava fountaining, explosion of spatter bombs hundreds of feet into the air, and several advancing lava flow lobes moving generally northeast."
While this may sound terrifying for residents living in regions free from volcanoes, Hawaiians are no strangers to the dangers of eruptions, which has boded well for the level of loss.
"In Hawaii, although there is constant volcanic activity, the overall losses have been limited because the most endangered regions are well known and therefore sparsely populated," said Alexander Allmann, head of section – property for Munich Re. "A larger loss potential would be a big earthquake that could impact a broader geographic area."
Over the past four decades, the most substantial losses from volcanic activity have been incurred in Japan, Indonesia, the United States, and the Philippines, added Allmann, and while the insured portion from the events has been rather low at 10%, most of the eruptions have resulted in significant casualties, with the event in Nevado del Ruiz in Colombia claiming 25,000 lives.
Volcanic eruptions stand out among other natural catastrophes because, even though they happen less frequently than hurricanes, for example, "no other natural events can devastate such wide areas with the intensity and suddenness of volcanic eruptions," according to Munich Re. Hawaiians are nonetheless familiar with these types of events exactly because of the high likelihood of an eruption occurring in the region and the potential for total destruction of nearby structures.
"You can see the lava coming and therefore you can save your life, but not your home," explains Allmann.
For those wondering about coverage for the deadly eruptions, Hawaii's businesses and homeowners might be protected under their insurance, but the devil is in the details.
"All risk policies would typically cover this type of loss," said Allmann. "Dependent on the individual policy wording, losses could also be covered under a fire policy – at least if the property catches fire. In addition, losses from earthquakes related to the volcanic activity can be covered by earthquake insurance."
The fact that the area around the Kilauea volcano is known to be a hotbed of volcanic activity could cause issues for hopeful insureds.
"The problem with houses that are affected right now is the extremely hazardous location they are built in," said Allmann. "The affected region is classified as a very high hazard zone and it might be very costly to purchase coverage."
Related stories:
236 days in the dark, a debt crisis, and fresh risks looming
Hurricane Preparedness Week: AGCS expert shares top tips for businesses