California Earthquake Authority hits 1 million policy count | Insurance Business America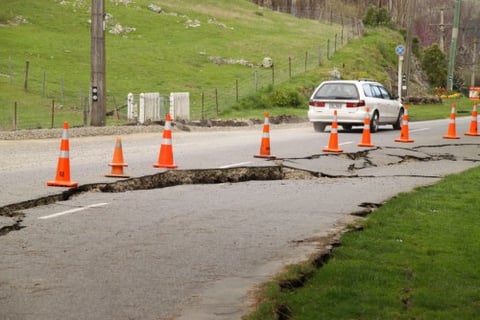 The California Earthquake Authority (CEA) has revealed that it currently insures over one million residences across California.
"We've been tracking our policy count closely as we've been approaching this milestone," said CEA CEO Glenn Pomeroy. "And today we are proud to announce that more than 1 million California households have placed their confidence in CEA.
"That's over a million homeowners, renters––and their families––who now can count on our great financial strength to help them recover from costly, potentially catastrophic earthquake damage."
The announcement comes after "unprecedented" sales of CEA earthquake policies in 2016 and 2017, the authority said in a statement.
Between 2005 and 2015, CEA's average annual policy growth was about 6,700 policies. In 2016, however, the organization sold over 52,000 policies. For 2017, CEA recorded 75,000 policies, bringing its total policy count to 1,006,927 – the organization's highest to date.
"There are many reasons for this dramatic increase in CEA policy purchases," Pomeroy said. "In 2016 we rolled out more coverage choices, more deductible options and more affordable rates, and many homeowners are pleasantly surprised to discover how flexible and affordable earthquake insurance has become.
"We also believe that Californians are listening carefully to what scientists are now telling us about earthquake risk––and then buying a CEA policy, to help with what otherwise could be a big financial loss from a damaging earthquake."
Mark Ghilarducci, director of the Governor's Office of Emergency Services and chair of CEA's Governing Board, added: "There's a lot to be said about the peace of mind that comes with knowing you've taken steps to prepare for and recover from disasters no matter where you live.
"We've learned a lot from previous disasters in California, and one of the most important lessons is ensuring you having a family disaster plan and adequate insurance coverage to enable a complete recovery."
Related stories:
Border tax could add $2 billion to California's P&C bills
Californians more prepared than ever for earthquake: CEA