California's 129 million dead trees pose a major wildfire hazard | Insurance Business America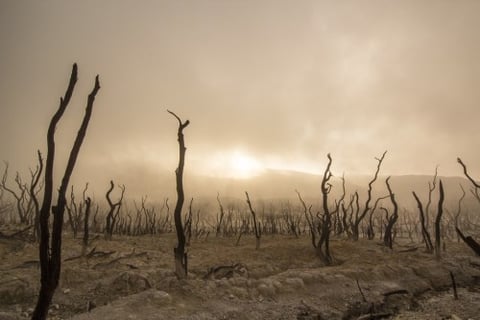 California's current wildfire season – already its worst on record – is about to get even worse, as a new report reveals that the state currently has 129 million dead trees that could fuel the largest conflagrations.
Spread across 8.9 million acres of land, the number of dead trees in California is 6,450 times the number of trees in Central Park – a metric California Department of Forestry and Fire Protection (CalFire) spokesperson Heather Williams has described as "astronomical."
The current wildfire season in California has seen more than 876,000 acres burn, compared to 228,000 for the same period last year, and the Mendocino Complex Fire that erupted this year is considered the single largest fire in state record, having burned more than 459,000 acres.
As devastating as the current wildfire season is, experts believe it is just going to get worse – the recent fires have barely consumed the accumulation of dead trees and much more remain to stoke the next big fire, CalFire warned. The agency also cautioned that peak fire season has yet to hit Southern California.
Vox reported that the dry trees are a result of years-long drought that has affected the Western US. Limited water supplies have caused the trees to either shrivel up or give in to bark beetle infestation. According to CalFire, the worst tree declines were observed in central California.
While the removal of the dead trees would mitigate wildfire risks, state fire officials have admitted that the problem is not so easily solved by cutting them all down. Officials noted that 1.3 million trees have been removed thus far, but many remain in remote areas that present difficulties in bringing in tree harvesting equipment.
Officials also said that it is too expensive to attempt to process so many trees. Although lumber companies can sell some of the wood they manage to procure when removing dead trees, many of the trees are too decayed or structurally unsound to sell.