Claims adjusting firm reacts to Harvey mayhem | Insurance Business America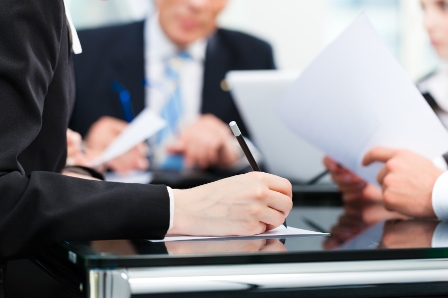 Texas and Louisiana have been traumatized by the wrath of Hurricane Harvey. Parts of the states lie submerged in Harvey's murky flood waters - and insurance professionals, claims adjusters and catastrophe services have flocked to assist.
Crawford Catastrophe Services is one claims management company that has deployed a team to the catastrophe stricken areas. Ken Tolson, CEO of US Property & Casualty at Crawford & Company, has explained the company's top priorities.
Celebrate excellence in insurance. Nominate a worthy colleague for the Insurance Business Awards!
"The number one priority is to respond quickly and in a highly co-ordinated fashion once we can get into the worst affected locations," said Tolson. "Initial indications are that the majority of claims will be caused by the rising flood waters with wind damage having a lesser impact.
"In many cases, direct instruction and pre-nomination by our clients has enabled Crawford to deploy adjusters locally in advance. This was extremely effective after Superstorm Sandy in 2012; reducing delay and enabling us to avoid bottlenecks caused by publicly imposed travel restrictions in affected states."
Learn more about flood insurance at the Future of Flood event being held in Miami, Florida on November 16. Click here for more details and to register.
A primary battle for claims adjusters over the coming days will be access challenges and notification delays, according to Tolson. Houston is a particularly challenging spot for insurance professionals because excess rainfall and catastrophic flooding has left thousands of homes and businesses unoccupied. As such, the company is taking to the skies with drones to assist with the claims process.
"Our 2,000 drone operators will be available to carry out roof and property inspections once the Federal Aviation Administration lifts flight restrictions. Airspace for emergency services is the current priority," said Rohit Verma, global chief operating officer.
"We are heavily involved in assessing auto and heavy equipment damage caused by the storm. Contractor Connection, Crawford's managed repair network, is already receiving claims and is providing water mitigation, board up, tree removal, roofing, and temporary housing service requests, among other needs. Once the storm moves out, Crawford is also prepared to receive requests for forensic accounting services to support business interruption analyses."
Tolson added: "Sadly this emphasizes the vulnerability of our key industries, and the hundreds of thousands of US citizens who work in them, to the effects of catastrophic weather. Our thoughts and prayers go out to those who have sadly lost their lives and Crawford will be doing everything it can to support people in returning to their homes as quickly as possible."
Related stories:
Harvey's havoc extremely challenging for brokers
Is federal flood insurance the problem, not the solution?