Eighty-four per cent of state's policyholders facing increase in premiums | Insurance Business America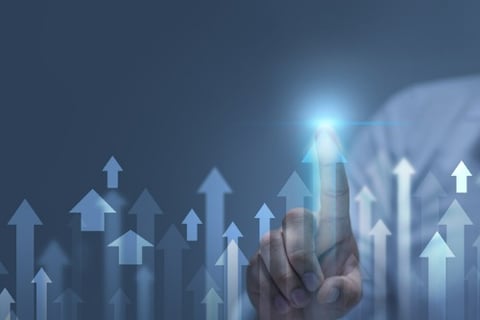 National Flood Insurance Program (NFIP) policyholders in Texas could be in for a rough ride once the Federal Emergency Management Agency (FEMA) rolls out a new risk rating methodology. It could see 84% of policyholders' rates increase.
FEMA's update to its risk rating system, the so-called "Risk Rating 2.0," is set to launch October 01, 2021. Prior to the update, flood risk calculation for the insurance was based on a property's elevation and its location in relation to 100-year floodplains. But Risk Rating 2.0 will consider other factors such as flood frequency, a property's proximity to a body of water, and the cost to rebuild the property. The new rules also make clear distinctions between the different types of flooding, such as storm surge, river overflow, and heavy rainfall.
The agency gave assurances that while NFIP policies were subject to yearly premium increases, Risk Rating 2.0 would put a stop to annual rate hikes.
"We're actually incorporating more variables to actually make it an individualized risk assessment for each house," FEMA regional flood insurance liaison Gilbert Giron told NBC 5. "So, a house that has a lower valuation is going to have a lower flood insurance premium and exactly the same the other way around. If a house has a higher valuation, their flood insurance is going to reflect the higher valuation of their home, making it fair across the board."
FEMA provided NBC 5 with data that suggests that once Risk Rating 2.0 goes into effect, 14% of NFIP policies in Texas will see an immediate decrease. On the flip side, 80% of NFIP policies in Texas will see increases of up to $120 a year, and 4% of policies will see increases between $120 to $240 a year.
"If you have a renewal that is set to happen after October, you will have the option to either stay on the existing program or, if you get a quote and you find that your premium is actually being reduced, you can opt into 2.0 on your renewal date," said Giron.
Read more: New NFIP rules mean 3.8 million homeowners could pay more for flood insurance - report
The findings echo ValuePenguin's preliminary analysis of Risk Rating 2.0 in April. According to ValuePenguin, once Risk Rating 2.0 takes effect, some 3,846,702 homeowners across the US will see rates increase under the new rules, while only 1.2 million homeowners will see their flood insurance premiums decrease.