Estimating the actual value of homes at risk from Kilauea's force | Insurance Business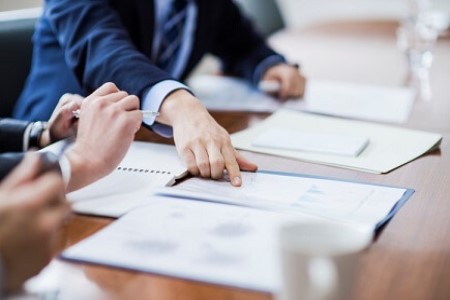 As wildfires tear through Yosemite and become an increasing threat in the state of California, and FEMA prepares for future floods in Florida, the Kilauea volcanic eruption in Hawaii, which has been going strong since early spring, continues to spew lava and has reportedly now created a small island near the coastline.
For people living in regions without these geographic formations, an eruption that's lasted this long might seem like a major catastrophic event. It takes a seismologist to shed light on what's actually going on with Kilauea – one of the world's most active volcanoes – and the potential for damage that exists as homes in high-risk areas see volcanic matter draw closer.
"What many people may not realize about the Kilauea event is that this volcano has been active and erupting off and on since 1984, and even during quiet periods it's still considered active," explained Maiclaire Bolton-Smith, senior leader of research and content strategy at CoreLogic, who visited Kilauea in 2009 and saw steam coming from the volcano, and, only one year later, witnessed lava flowing into the water. "This didn't just come out of nowhere, and unfortunately for the affected homeowners it's something we expected would happen."
Reports from the United States Geological Survey (USGS) point to around 700 homes destroyed by the current volcanic eruption, and on an island with around 1.5 million people, this represents around 0.13% homes, according to Bolton-Smith.
"The area impacted is actually quite a small, remote area on the Big Island of Hawaii. The perception of some is that half of the island is on fire, but it really is just a small part of the island," she said, adding that nonetheless, "no matter how small, it matters. It's important for the homes and people that are there."
Using the USGS's definition of the thermal zone surrounding the volcano, which encompasses any area that could potentially be at risk to fissures opening up and lava flowing, Bolton-Smith and the CoreLogic team determined how many homes are currently threatened.
"There's a total of 5,902 homes in the thermal zone, but I think the important point is not all of that is high-risk," she explained. "They have also defined the area that is at high-risk – and again this is not predicting what will happen – but these are areas they know have open fissures and where they expect the highest risk to be for homes impacted by lava flows. In that high-risk area, there are 1,029 homes."
The neighbourhood where these homes stand is Leilani Estates, and CoreLogic's research showed that the average home value there is $230,000, putting the total value of homes at risk at around $239 million. Not all of these homes are expected to burn, but this number helps insurance companies understand the losses that their clients are potentially facing.
Homeowners living near an active volcano are typically already familiar with this kind of catastrophe. Bolton-Smith compares the danger they're exposed to against other potentially catastrophe-inducing geographic areas and advises that many people living near the volcano know they're at higher risk when they buy a home in this region.
"In terms of what the homeowner can do is first, be aware that they live in an active hazard area of any kind. If they live near a river, know that they could be subjected to flood; if they live in an earthquake zone, know that they can be subjected to earthquake damage; and if they live in an area with volcanoes, be aware of the fact that this really could happen, especially one as active as Kilauea where we've seen repeatedly over the last several decades and thousands of years that it's continued to be active," she said.
"Our hope is that when homeowners have an understanding of that risk, that knowledge empowers them to work with their insurance provider to protect and restore their homes in the event a Kilauea happens in their backyard."
Related stories:
The hidden force of a hurricane
Swiss Re Capital Markets places $350 million catastrophe bond