Flood premiums set to soar | Insurance Business America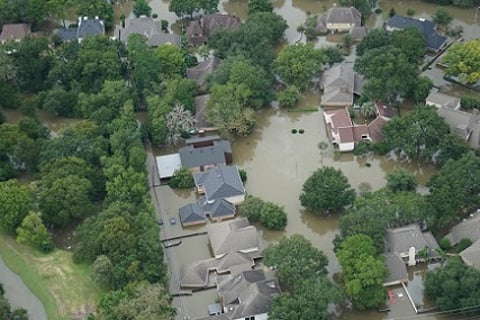 New insurance premiums for the federal flood insurance program will soon be unveiled, but experts are concerned that some homeowners will be paying significantly much more than everyone else.
The Federal Emergency Management Agency (FEMA) is set to announce new premiums for the National Flood Insurance Program (NFIP) on April 01. The agency claims that the premiums were determined through modern flood modeling techniques that more closely reflect the risks faced by individual properties.
Ahead of the premium rate announcement, the First Street Foundation has projected that the NFIP would have to charge homeowners living in high-risk homes inside floodplains as much as four times their current premiums. The non-profit research group also warned that by the year 2050, increased flooding due to climate change will require a sevenfold increase in premiums.
Both FEMA and First Street claim to use the same approach to calculate insurance premiums.
"If they took a purely risk-based approach, it would look like our numbers," First Street head of research and development Jeremy Porter told The New York Times.
However, FEMA has issued a statement that warned the public that it should not assume that its new system for rate setting – the so-called "Risk Rating 2.0" – will produce rate increases similar to those projected by First Street.
"Any entity claiming that they can provide insight or comparison to the Risk Rating 2.0 initiative, including premium amounts, is misinformed and setting public expectations that are not based in fact," said David Maurstad, who serves as senior executive of the NFIP.
Maurstad also mentioned that FEMA is aware of the concerns about flood insurance affordability, and that rates for some individuals will fall under the new system and stay the same for others.
"The number of policies that will see large annual increases is a minority of all policyholders," Maurstad added in his statement.
Despite FEMA's insistence that its rates will be different, many experts agree that a closer analysis of flood risks would lead to pricier insurance for homeowners in high-risk areas. This, The New York Times suggests, presents a challenge for the Biden administration, which has promised to pursue a climate agenda armed with science and data, but has also promised to address the economic concerns of middle-class households.
R Street Institute president Eli Lehrer noted that the government can no longer ignore the financial difficulties faced by homeowners living in high flood risk areas. He argued that instead of shielding those high-risk homeowners by keeping rates low, Congress should instead offer direct subsidies only to people with modest incomes, while charging everyone else the full costs of their risks.
"We've been subsidizing people to live in areas that were dangerous when they moved there, and have become more dangerous," Lehrer explained to The New York Times.