Gallagher tells how tech has transformed its nat cat responses | Insurance Business America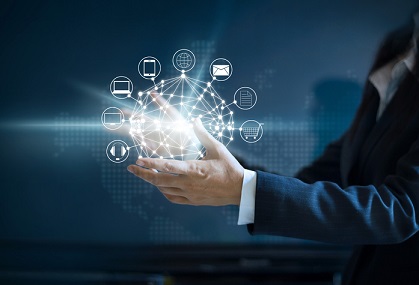 Natural catastrophes like hurricanes, wildfires, hail storms and floods have the power to cripple commercial entities with business-changing damages. North America sees its fair share of dramatic weather, and, as technology advances, insurers are finding innovative ways to fight this frequent foe.
With the 2018 Atlantic hurricane season well underway, insurers are braced for near-or above-normal activity, based on the National Oceanic and Atmospheric Administration's (NOAA) Climate Prediction Center forecast. Whereas in the past, the industry would have to take climate predictions as a given, now technology is enabling them to address natural catastrophe exposures in a more efficient manner.
Martha Bane, managing director of Gallagher's property practice, explains: "In the past, we had to wait to get adjusters on the ground to assess damages post-event, but now we can utilize technology, such as satellite imagery, to provide impact estimates quickly and efficiently.
"From a pre-event standpoint, we can use technology to help clients plan for disasters more effectively and efficiently than they ever could in the past. Technology enables insurance carriers and clients to accurately deploy resources and people to affected or highly exposed areas."
Gallagher has invested in technology in order to prepare clients across the globe for catastrophe events. For almost two years, the insurer has partnered with technology firm EigenRisk, using its natural catastrophe analytics platform to provide Gallagher property clients with real-time loss estimates as storms develop and change locations.
The technology really came into its own for Gallagher during Hurricane Irma in September last year, according to Bane. Initially, it was believed the severe storm would make direct impact on Miami, but the storm moved and heightened exposures in other areas. Using EigenRisk technology, Gallagher was able to identify vulnerable locations as Irma moved, and advise clients in exposed areas about how to deploy their resources more effectively.
"Our partnership with EigenRisk has been an absolute game-changer for our clients," Bane told Insurance Business. "Senior management and investors want access to accurate pre- and post-loss information, and we're able to deliver those estimates much sooner than we could in the past.
"In prior years, clients had to wait for an adjuster to get to the affected site and carry out a loss assessment. But look at what happened in the Florida Keys during Hurricane Irma, when there was no ingress or egress out of the Keys for several days. If a client in the Keys sustained serious property losses, an adjuster wouldn't have been able to approach the area or make an assessment right away. During Irma, we were able to use EigenRisk technology to gain satellite imagery of our client's assets in order to assess damages and get an estimate of the losses."
Related stories:
Gallagher snaps up Minnesota firm
Arthur J. Gallagher adds a retail P&C broker to its roster in acquisition