Guy Carpenter launches risk assessment tool for European wildfires | Insurance Business America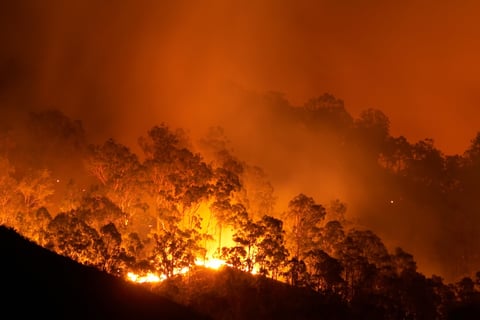 Global risk and reinsurance specialist Guy Carpenter & Company, a subsidiary of Marsh McLennan, has announced the launch of Wildfire Risk Score, a tool designed to help manage their exposure to the risk of wildfire across Europe. Wildfire Risk Score builds on the approach successfully deployed in the US and adds an additional peril geography to the company's climate advisory offerings.
With the new tool, clients are now able to produce two scores – one for properties at risk across Europe and one for risk to forestry in the Nordic region. Various climate-change scenarios can also be applied to modify the risk score based on a series of variations over time, from near-current climate to an increase of three degrees.
Wildfire Risk Score allows clients to generate risk scores ranging from "very low" to "extreme" instantly for all properties in their European portfolio, Guy Carpenter said. The scores can be used to assess portfolio exposure levels and potential wildfire accumulation risks, or to support underwriting decisions at an individual risk level. The data can also be applied to climate change-related regulatory reporting requirements.
Read next: Guy Carpenter makes two key hires for new business unit
Wildfire Risk Score is available through GC AdvantagePoint, Guy Carpenter's global risk analysis and visualization platform, and can be integrated into a company's existing workflows via API.
"The evolving threat posed by wildfire across Europe requires companies to adopt a data-driven approach to adequately assess their current and future exposures," said Dr. Jessica Turner, managing director of catastrophe advisory at Guy Carpenter. "This groundbreaking European Wildfire Risk Score will allow our clients to gain a more accurate understanding of both current risk and in a warmer world. The launch forms part of Guy Carpenter's wider goal of supporting better underwriting and enhancing our industry's resilience to a rapidly changing climate."