Hail damage – how technology and data insights can manage property risk | Insurance Business America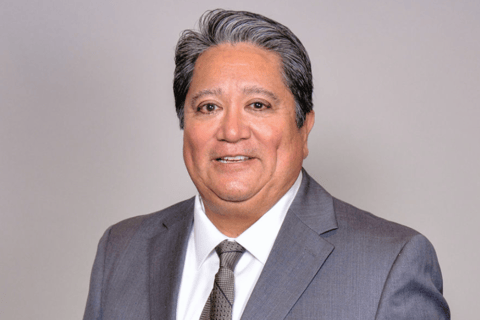 Hailstorms are often overlooked as a natural catastrophe, as huge and destructive tornadoes and rainstorms grab headlines year after year. But hailstorms, like many weather events, are growing in severity and frequency. According to NOAA's Severe Storms database, there were more than 3,700 major hailstorms across the US in 2021.
Annual hail losses in the US topped $8.8 billion in 2020 and may continue to worsen, data by LexisNexis Risk Solutions showed. The average five-year per policy loss cost for home insurance has jumped 30%.
"The underlying component [to hail losses] is climate change. We're seeing more storms that are more catastrophic," said Randy Ishikawa, director of home insurance solutions at LexisNexis Risk Solutions. The rising cost of materials and limited availability due to supply chain disruptions add to insurers' claims headaches.
Read more: Catastrophic weather caused 39% of all home insurance claims in 2020 – report
States in the so-called "hail alley," such as Wyoming, South Dakota, Texas, and Oklahoma, see the most hail events yearly, so properties in those areas are deemed riskier. But location is only one factor: the structure of a home also impacts its risk profile.
"Newer homes and roofs are less likely to incur damage, depending on the hail size. Steep roofs perform better than flat roofs, for instance, though they're also more expensive to replace," Ishikawa told Insurance Business.
"In general, average size hail is less than one inch and shouldn't cause damage to a newer roof. But you'll probably see some damage with an older roof with compromised shingles that may have some curling."
Better roof inspections
An accurate assessment is key to getting meaningful risk information, helping carriers avoid putting damaged roofs on their books. But typical roof assessments, called drive-by inspections, offer a limited view of roofs and possible damage.
"Inspectors literally drive by to look at the roof's overall condition. But they can only see the front side of the roof, not the back of it. They can't see the top part of the house or the ridge of the roof itself. That's where aerial imagery comes into play," said Ishikawa.
To optimize roof inspections, LexisNexis developed a tool called Rooftop that generates a risk score based on data insights, including image analytics, claims history, and weather data.
"By taking an orthogonal or downward view image of the house and roof and harvesting data from that through artificial intelligence and machine learning algorithms, [Rooftop] provides the insurance carrier a score indicating the propensity for damages.
"You take the geospatial information, and then you factor in weather forensics: how many storms occurred in that area? When did they occur? How big were the storms themselves?" Ishikawa asked.
Leveraging data insights
Image analytics consider a house's structure, including its roof shape and pitch, the materials used, and other physical characteristics. But other types of data can give clues to pre-existing roof damage.
Ishikawa illustrated: "If a storm occurred in an area and this house did not turn in a claim, but all the neighboring homes turned in claims, what's the probability that that house has some roof damage that the homeowner doesn't know about yet? When another storm comes by, the damages [could] become even greater. Technology can help the insurance carriers with mitigating the risk."
Claims patterns reveal a lot of information about hail exposure. Ishikawa said they looked at clusters of auto claims, for instance, because they develop much faster than property claims after an extreme weather event.
"We factor all of that to come up with a score from one to 100. The higher the score, the greater the propensity of having a claim on that property," Ishikawa summed up. Each carrier will have a different approach to the scores, depending on their risk appetite and underwriting strategy. But with the right data, carriers can better prepare themselves for covering hail risk.
"Most carriers will look at something and say: 'We can accommodate that [risk]. We can pull an underwriting lever and give them a higher deductible to help mitigate the risk, or we can provide actual cash value on the roof and not a full replacement cost.' It's a balance for the insurance carrier," Ishikawa continued.
Hail season in the US typically starts in May and trails off around the end of August. For Ishikawa, the time is ripe for carriers to start preparing for the next season.
"At this point, many carriers can't do a lot about the risks on their books. But it does behove them to look at their books, especially in those areas where they've seen a significant amount of hail losses, so they can help mitigate that risk before the next hail season comes," Ishikawa said.