How insurance agents can strike the balance in "moments of truth" | Insurance Business America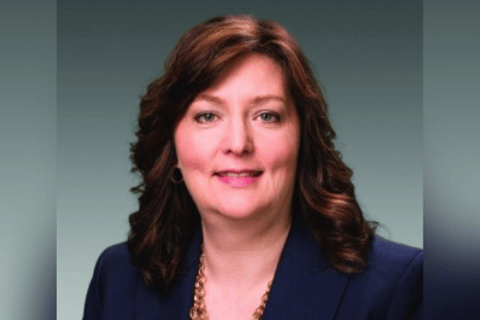 Catastrophic weather events are a stark reminder of the value of insurance agents. While there's nothing an agent can do to prevent Mother Nature from conjuring a tornado or igniting a wildfire, there's a lot that they can do in the "moment of truth" immediately after an event.
Over the weekend, the Dixie Fire – California's largest active wildfire – merged with the smaller Fly Fire to reach a total of over 197,000 acres burned, with 22% containment. Together, the two fires are tearing through communities in Northern California, destroying homes and structures in their path.
When someone's home is destroyed by a wildfire, a windstorm or a flood, one of the first people that they reach out to is an insurance professional. In smaller communities, that professional is often their insurance agent, whom they have a personal relationship with.
The call goes something like this: "My home has been destroyed. Everything I own has burned to the ground. What should I do? Please help me."
That is what Beth Riczko (pictured), Nationwide's president of P&C personal lines, describes as a "moment of truth". At that moment, when a client's life has been turned upside down, it is the human touch, the empathy, and the voice at the other end of the phone or (in non-COVID times) in person, that really makes the difference. Everything else in the relationship between insurance agents and their clients is superfluous at that exact point in time … but not for long.
Read next: Four insurance coverages to prioritize in COVID-era hurricane season
"I think most agents know their moments of truth," said Riczko. "They know the moments when the customers are looking for them to be there. They know when customers call them today [what they want from that communication]. When thinking about how to improve the customer experience, agents should be getting customer feedback […] and then figuring out how that shapes their priorities in terms of 'moments of truth'."
There's a lot of talk in the industry about how agents should be using digital tools to improve the customer experience. While that is crucially important, particularly in the digitalized COVID environment, insurance agents have to strike the right balance when helping clients through emotionally stressful situations.
"I think it's really important during a catastrophe that the insurance company and the employee - whether it's the claim professional, an underwriter, or an insurance agent – is empathetic to the situation," said Ruth Fisk, vice president of insurance marketing, Smart Communications. "At that time, they've got to make sure to monitor sentiment, and we're actually seeing a lot of use of artificial intelligence (AI) tools to monitor those types of things and give an indication of when a human might need to intervene."
Read next: What really lies at the center of a claim?
Dealing with so-called "moments of truth" will always require balance. Technology can take the agent so far, and the human touch - whether that's showing empathy, or simply offering a listening ear and then providing expert advice - will round out the customer experience.
"You're never going to get to an element of 100%, straight-through processing," said Fisk. "In some lines of business, we're really close to being able to do that, for example in auto insurance, where I don't have to have any human interaction because it's very straightforward, it's a basic claim, and I can process that end-to-end with no human touch."
But on the higher severity and higher complexity claims, that's where the insurance companies have to find the balance, according to Fisk. They need to bring elements of automation in order to find efficiencies, reduce costs, and handle higher volumes, but at the same time, having a human ready to intervene when necessary is "critically important," she added.
Insurance agents can partner with carriers to figure out the automation part of the equation. Riczko explained: "It's OK to experiment. We do quite a bit of this at Nationwide, where we're looking at architecting new journeys for the customer, and new interactions. It doesn't mean you have to commit 100% of your resource and go whole hog. If you're not sure if this is something that's going to work, do a little bit of test and learn, and get the feedback, and then adjust accordingly before you do a full-scale rollout.
"We are very open, and we partner quite a bit with our agents when we do that kind of work. I think that's the opportunity for a lot of agents - find the carrier partners, who are as interested in developing these capabilities as you are, and then partner with them, because you don't have to go it alone. Through partnership, we can help agents provide the best possible experiences during those moments of truth."