Hurricane Dorian insured losses projected as high as $3 billion in the Caribbean | Insurance Business America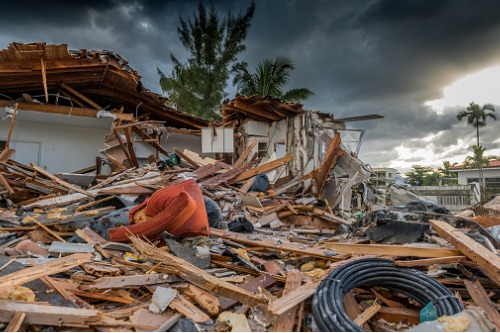 AIR Worldwide, a catastrophe risk modeling firm, has estimated that Hurricane Dorian has caused insured losses ranging from $1.5 billion to $3 billion in the Caribbean alone.
The firm gave its insured loss estimates based on the following factors:
Damage to onshore residential, commercial, industrial properties, as well as automobiles
Time element coverage (additional living expenses for residential properties and business interruption for commercial properties)
Storm surge
At the same time, the modeled insured loss did not factor in the following:
Loss to offshore properties, pleasure boats, and marine craft
Losses to infrastructure
Losses from hazardous waste cleanup, vandalism, or civil commotion
Demand surge
Losses resulting from the compromise of existing defenses, such as levees
Losses to uninsured properties
Other non-modeled losses, which include loss adjustment expenses
Hurricane Dorian made landfall in St. Thomas on August 28, initially as a Category 1 hurricane, AIR reported. It then weaved through the rest of the Virgin Islands, picking up speed due to favorable storm conditions in the area until it turned into a Category 4 hurricane on August 31. The storm intensified even further and hit Category 5 on September 01, becoming the strongest hurricane to affect the northwestern Bahamas in recent history.
The hurricane then made landfall on Great Abaco Island on September 01, with maximum sustained winds of 185 mph and a minimum central pressure of 911 mb. When it reached its peak intensity after landfall, the hurricane's forward speed decreased. It later reached Grand Bahama Island on September 02.
On September 03, the hurricane headed northwestward toward Florida. While it sped up as it left the Bahamas, Dorian had also weakened. On September 03 and 04, the storm manifested as a Category 2 hurricane off the Florida eastern coast. As it continues northward, Dorian is causing significant impacts to the coasts of North and South Carolina, but should weaken due to vertical wind shear, AIR noted.
AIR remarked that of the affected areas in the Bahamas, Grand Bahama and Abaco Island were the hardest hit by Dorian. Properties were destroyed, roofs were torn off, trees were uprooted, both streets and homes in the two areas were flooded, and debris was scattered everywhere.