Hurricane emergency preparedness 101: What businesses can do to bunker down | Insurance Business America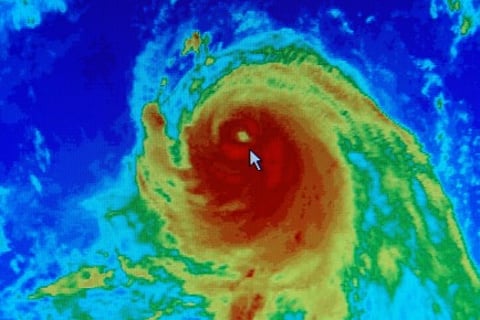 With hurricane season upon us, the fact that 2017 and 2018 were active catastrophe seasons might actually be a good thing, in terms of ensuring that businesses have emergency preparedness on their radars.
"What we're finding is it really depends on how recent the most damaging storms have been. We had a really bad 2005, and so businesses were very prepared in 2006 and 2007, but we had a lull in the frequency and intensity of hurricanes for a few years," said Andrew Higgins (pictured), senior regional technical and expertise manager at Allianz. "Businesses tended to become a little more lackadaisical about their strategy and developing preparedness plans. Then, we had a fairly active 2018 and we had a very active 2017, so I think it's on everybody's mind right now, and I expect that most businesses, certainly along the southern and eastern coasts of the United States, are understanding what the concerns can be, and I think they generally are a little more prepared than they have been five or 10 years ago."
With experts predicting a more active season this year, as the Weather Company forecasted 14 named storms, seven hurricanes and three major hurricanes, which is above the 30-year average, businesses need to get their emergency preparedness ducks in a row now.
To get the best plan in place, businesses first have to understand what natural element they're most exposed to, depending on their location and the forecast.
"Most people when they're preparing for hurricanes will prepare primarily for wind, but Hurricane Sandy was a good example when everybody was preparing for a wind event, and we really had a storm surge event," said Higgins. "Our insureds [need] to understand based on where they're located what kind of events they can see during a hurricane. It could be that they are not going to be susceptible to storm surge – maybe they're five or 10 miles inland – but they could be affected by riverine flooding, and they certainly could be affected by wind. It's important to understand where the site or the building is located and what elements of a hurricane you could be affected by."
Updating and testing a business's emergency preparedness plan is another important step.
"We have found that if you have a good hurricane emergency plan in place, it really minimizes property damage and reduces the business interruption. We recommend that every business that's in a hurricane-prone zone has a formal, written, detailed emergency preparedness plan," explained Higgins. "It's also important that the plan be supported by senior management, and that all of the various functions are clearly delineated in the document."
Preparing for the worst, should a business experience interruption to their operations, is also crucial. Even if a business has a facility that is not in the direct path of the storm, they could lose power or their employees might live in another area that is affected, and they can't get to work.
Read more: Seven tips for insureds with peak tornado season blowing in
"Having a business continuity plan is really key. During Hurricane Sandy, lot of businesses were preparing for a wind event. We had a storm surge event, they lost power, their employees couldn't come to work, and so the businesses that were back up and running the quickest were the ones that had a really good business continuity plan and understood what suppliers they needed to contact for certain things – if there are other sister plants that can make up production, or they can run extra shifts," Higgins told Insurance Business. "All these things go into a really good business continuity plan, and that is absolute key to getting through one of these storms."
Allianz also recommends that businesses make improvements to physical building locations so that they can withstand high winds and flooding, as well as purchasing emergency generators in case of a power loss. Critical equipment can also be raised above anticipated flood levels, and loose gutters or roof coverings can be repaired before a storm strikes.
Where brokers come in is ensuring that businesses understand their insurance policies, and what's covered should a storm pass through.
"Many property insurance policies don't automatically cover flood, so you have to understand whether flood is covered or not, and you have to understand what the limits of liability are," said Higgins. "It's important to have that conversation with a broker. Understand what's covered and what's not so if there is an event and there is a loss, you really know what to expect at that point."