Hurricane Ida: Estimated insured losses revealed | Insurance Business America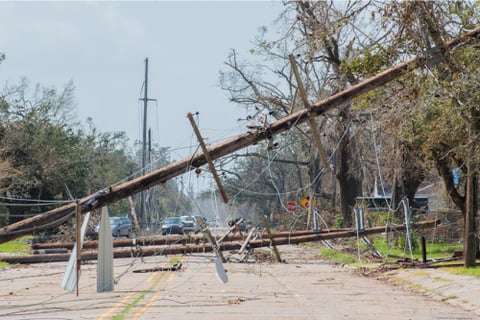 Insured losses from Hurricane Ida will likely be close to $18 billion, with $40 million in the Caribbean and the balance from wind and storm-surge damage in the US, according to catastrophe modeling firm Karen Clark & Company (KCC). The estimate includes privately insured damage to residential, commercial, and industrial properties and automobiles. It does not include boats, offshore properties, or National Flood Insurance Program losses.
Ida may also be a grim portent for reinsurers. While the hurricane – which made landfall in the US on Sunday, the anniversary of Hurricane Katrina's landfall – is unlikely to cause damage on the same apocalyptic scale Katrina did, the major risk for reinsurers is that more storms are likely this season, according to a report by Bloomberg Intelligence (BI).
Ida made two landfalls – one near La Columba, Cuba, on Friday, and one near Port Fourchon, La., on Sunday. Impacts in Cuba and the Cayman Islands – where maximum sustained winds reached 80 miles per hour – were limited to non-structural damage, downed trees and power outages, KCC reported.
However, Ida slammed into Louisiana as a Category 4 storm with maximum sustained winds of 150 miles per hour. That's tied with the Last Island Hurricane (1856) and Hurricane Laura (2020) for the strongest maximum sustained wind at landfall in the state, KCC reported.
Coastal areas of Louisiana saw significant structural damage to commercial and residential buildings from high winds. Low-level wind damage extended further inland into southern Mississippi. While the levee system in New Orleans held, a few smaller levees to the south of the city were overtopped.
Read next: Extreme weather buffets catastrophe insurance losses
Southern coastal Louisiana experienced major damage from wind. Multiple buildings including schools and hospitals experienced shattered windows and major damage including complete roof and wall collapse, KCC reported.
As of Wednesday, more than one million households and businesses in Louisiana and Mississippi were without power, according to BI's report.
While the force of Isda's winds exceeded Katrina's, the extent was smaller and the storm surge didn't reach the same levels, according to BI. Total insured losses for Katrina were more than $65 billion – the equivalent of almost $86 billion in today's money, BI reported.