Ida insured property losses could hit $25 billion – report | Insurance Business America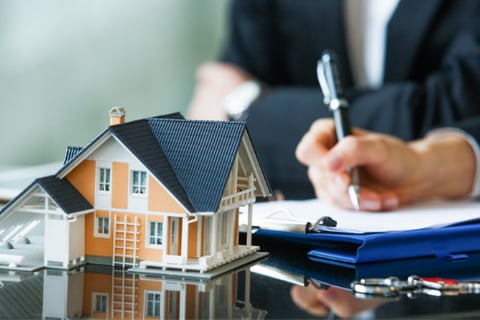 Industry insured losses to onshore property from Hurricane Ida could range from $17 billion to $25 billion, according to AIR Worldwide, an extreme event modeling firm and a subsidiary of Verisk.
AIR's insured loss estimates include physical damage to property, both structures and their contents, from wind, wind-borne debris, storm surge, and the impact of demand surge. The industry loss estimates also reflect an adjustment to account for increased material and other repair costs in the current construction climate, AIR Worldwide said. The estimate doesn't include hurricane precipitation-induced flood losses.
Hurricane Ida made two landfalls in Louisiana, both at Category 4 strength, on Aug. 29. The first landfall was at Port Fourchon, La., about 60 miles south of New Orleans, with maximum sustained wind speeds of 150 miles per hour. Ida made its second landfall southwest of Galliano, La., with sustained wind speeds of 145 miles per hour.
Ida's storm surge was not as severe as Hurricane Katrina's, particularly in Mississippi and New Orleans, AIR reported. However, some areas of southeastern Louisiana with insufficient protection experienced severe storm surge.
According to analysis by AIR Worldwide sister company Wood Mackenzie, Ida significantly impacted Louisiana refinery operations and Gulf of Mexico oil production, causing a severe US crude oil supply chain disruption. Utility disruptions caused by a lack of power, mobile data services, and water, could lead to Ida becoming a long-tailed event in terms of claims reporting and payouts.
While New Orleans' levees held, the city was impacted by wind. Areas close to Ida's landfall such as LaFourche Parish were particularly hard-hit, seeing widespread destruction, AIR reported. Grand Isle Parish, a barrier island, was declared uninhabitable, and some towns just inland from where Ida came ashore saw severe to catastrophic damage.
Ida was also responsible for storm surge-related flooding. Areas to the north, east, south and west of the hurricane protection system that surrounds New Orleans were inundated. Minor near-coastal inundation also occurred in Mississippi and Alabama.
Read more: Hurricane Ida: Estimated insured losses revealed
According to AIR and sister company Xactware, the cost of building materials has increased significantly in the past year due to supply-chain disruptions in the construction industry. Currently, costs are about 30% higher than in September of 2020. Reconstruction costs have also risen over the past year.
The difference in construction costs will be more pronounced for more damaged structures, AIR said. For example, minor wind losses are less likely to require repairs that use more expensive materials such as structural lumber. On the other hand, dwellings that are total losses would require a broader range of materials that reflect the increased costs of construction. Insurers should bear these increases in mind and expect the average claim to be higher, AIR said.