In a battle of hurricanes, which stormy season comes out on top? | Insurance Business America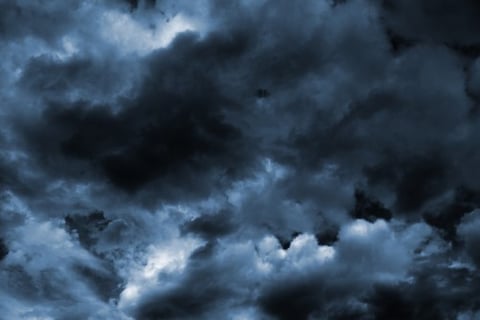 The 2018 hurricane season might not have hit as hard as last year's trifecta of Irma, Maria and Harvey, but Lane, Florence and now Michael have been no rain showers either. Data from CoreLogic indicated that Michael was the strongest hurricane to make landfall in the US since Hurricane Andrew in 1992, and estimates showed that wind and storm surge damage could range between $2 billion and $4.5 billion.
Meanwhile, post-landfall data on Hurricane Florence revealed that flood loss for both residential and commercial properties in North Carolina, South Carolina and Virginia was estimated to be between $19 billion and $28.5 billion. Of this, the National Flood Insurance Program (NFIP) covered between $2 billion and $5 billion in insured flood loss.
"[Compared] with some of the top events that the NFIP has had, this is definitely smaller than those, mainly because we're not talking about a major metropolitan area being hit," said David Smith, senior director of model development at CoreLogic. "For comparison, in round numbers, Harvey was about a $9 billion loss for the NFIP."
Read more: How Florida's 'oddball' insurance market is going to be tested by Michael
North Carolina was the most affected state by Florence, with 525,000 residential homes and commercial properties impacted by flood and wind damage. South Carolina was a faraway second at 118,000 properties total.
"There's no question by any measure this is a less densely exposed area than metro Houston or even areas hit by Katrina or Sandy," said Smith.
While those hurricanes, and especially 1992's Andrew was severe and left its mark on the southern US, today's storms are more dangerous in a few key ways, not to mention that some people might not be scared so easily by hurricanes, influenced in part by Florence's meandering progress towards the US.
"When you have a Category 4 storm coming at you, the thought process is 'oh my god, this is basically a 140 mile-an-hour storm that's coming my way,' and the last one that did that quite frankly was Hurricane Katrina, and the one before that was Hurricane Andrew," said Alan Rubin, principal in Blank Rome's government relations practice and co-chair of the firm's Severe Weather Emergency Recovery Team.
"People really take that as their measurement of 'this is really going to be serious' and it kept getting downgraded as it marched towards the coast, so it went to a 3, and then they said it's going to be a 2, and it actually hit as a 1. Some of the perceptions of the people who have gone through [hurricanes] and have lived through them are that, that's a 75 mile-an-hour wind – I can withstand that."
What people don't realize, added Rubin, who is also a speaker at the upcoming Flood Risk Summit in Miami, is that storms are getting wetter in terms of rainfall and are bringing in more storm surge. During Hurricane Andrew, thousands of homes were blown down, but there wasn't a ton of water damage, so that when homes were rebuilt, they weren't facing mould issues and the underlying infrastructure hadn't floated away.
"What people need to understand about hurricanes, and they need to understand around floods in general, [is that] water is a bigger problem than wind," said Rubin. "The oceans are three to five degrees warmer than they were from 1992 when Andrew hit, maybe six in certain cases, and what that does is it gives energy to hurricanes, but it also builds a greater storm surge, and it builds greater rain because that's where it gets its strength from."
Preparing consumers for hurricanes with flood insurance and educating them on what's covered, as well as how to mitigate damage from the storms, is now par for the course in the work of agencies and brokerages. That's also not likely to diminish over the coming months since, as Michael has proven, the hurricane season is far from finished.
"The season's definitely not over," said Smith. "We're now basically two-thirds or more through the hurricane season, so certainly October can have a potential for major hurricane activity, even in the US, and once you get beyond October that tends to be less likely, although November certainly south of the US can have major impacts."
Take a deeper dive into this issue at the Flood Risk Summit.