Insured loss from Hurricane Isaias revealed | Insurance Business America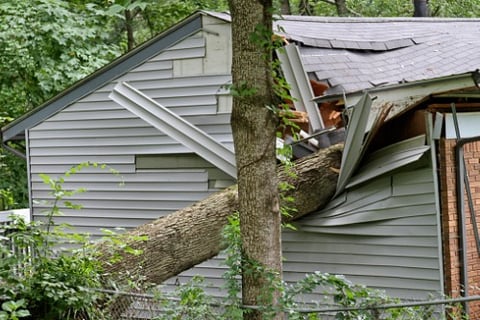 The insured loss from Hurricane Isaias will be around $4 billion in the US and $200 million in the Caribbean, according to the latest estimate from catastrophe modeling firm Karen Clark & Company (KCC). The estimate includes privately insured wind and storm-surge damage to residential, commercial and industrial properties and automobiles. It does not include National Flood Insurance losses.
Isaias, which made US landfall on August 03 in North Carolina, was the second US-landfalling hurricane of the season and the earliest ninth named storm on record, according to KCC. Prior to hitting the US, Isaias made three landfalls in the Caribbean, one in the Dominican Republic while still a tropical storm and two in the Bahamas as a hurricane.
The storm brought damaging winds to Puerto Rico, the Dominican Republic and the Bahamas. Puerto Rico and the Dominican Republic both primarily experienced downed trees and power lines, with 350,000 customers in Puerto Rico losing power, KCC reported. In the Bahamas, Isaias impacted many areas devastated by Hurricane Dorian last year, and not all post-Dorian repairs had been completed yet. Roof damage and structural damage from downed trees were observed in both commercial and residential buildings in the wake of Isaias.
In the US, tropical-storm-force wind speeds across the East Coast resulted in widespread damage and power outages, KCC reported. Downed trees caused some instances of structural damage to buildings and crushed cars throughout the affected area. More than three million customers along the Atlantic coast lost power, and power had not been restored to all households several days after the storm.