Is the insurance industry prepared to handle earthquakes? – McLarens COO | Insurance Business America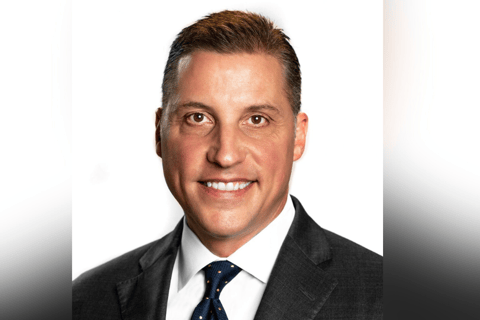 Earthquake activity has not only shaken up physical landscapes, but it has also impacted the insurance industry. The claims lifecycle continues to evolve as earthquakes globally increase in severity and frequency.
In the US, the Northridge earthquake in 1994 was the last major event where the San Fernando Valley region of Los Angeles endured major damage.
"Earthquakes in populated areas are known for being costly events, such as the Northridge earthquake where there was an estimated $25 billion [loss]. It is crucial for loss adjusting businesses to factor in training programs and to facilitate ongoing conversations with clients for strategic growth," Steve Whitmarsh (pictured) chief operating officer of North America at McLarens explained.
Read more: Earthquake insurance – everything you need to know
With a focus on complex commercial claims, McLarens' loss adjusting team has developed its expertise, especially in densely populated parts of the world.
"Assessing damage for earthquakes is highly technical," said Whitmarsh. "Traditionally, the process involved triaging and getting many resources in place to assess damage on every single property claim."
Unlike windstorm damage, the impact of earthquakes can be hidden, and adjusters need to critically assess if the damage was sustained from the event or was a result of previous structural circumstances.
In recent years, there has been an influx of technology that is helping loss adjusters refine their approach to pinpoint how an earthquake impacted a property.
"Technology is going to be heavily used in the future," Whitmarsh emphasized. "For instance, our McLarens app enables virtual interviews between policyholders and adjusters. The ability to provide videos and photos to a loss adjuster in real-time will be invaluable for assessing initial damage, which experts need early on in the claims cycle."
Whitmarsh noted that technology is not going to replace in-person, boots on the ground inspections. Rather, it will provide quick data and information to carriers to make informed decisions about the needed resources.
"The same goes for drones" he added. "We do use them to assess large commercial properties such as college campuses or government entities that undergo extensive damage, but a loss adjuster will ultimately have to assess the site with their own eyes."
Read next: Insurers taking flight with drones
Training programs for loss adjusters are being enhanced with the influx of catastrophe (CAT) activity and related technology, and Whitmarsh said that McLarens also partners with accredited engineering firms to provide more in-house expertise.
"We have done training in London to improve response to any CAT event," he continued. "Additionally, we have a global response and draw on resources and experience from across our whole network.
"For example, when it is hurricane season in the Caribbean, we assemble teams from various regions in Europe, Asia, and the Americas. Another part of our strategic growth was acquiring a loss adjuster in New Zealand with a number of subsidiaries to bring their own regional expertise."
McLarens also focuses on growth in adjacency services, such as forensic accounting, which has developed substantially in the US and Australia.
"We're building out these services to better service clients and have better outcomes in our claims services," he said. "There are different levels of earthquake expertise that needs to be suited to each particular region."