Less than 20 cities account for majority of rebuilding costs after storm surge | Insurance Business America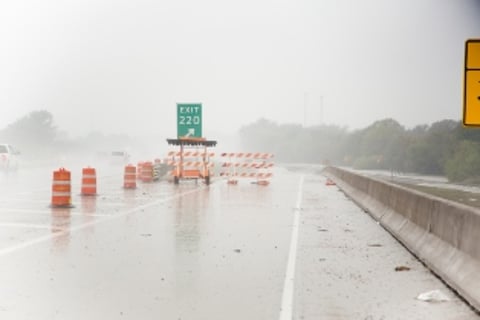 When Hurricane Harvey swept over Houston last year, the city was ready to implement the necessary rebuilding efforts to put its citizens and businesses back on their feet.
"What they experienced is nothing new," said Guy Kopperud, industry solutions principal at CoreLogic. "They're used to having to deal with these types of situations. They have the labor force there to handle it and their licensing requirements are much less stringent than those in other parts of the country."
But even if a city is well-positioned to rebuild after a cyclonic storm, which can bring with it storm surge flooding, its location in an area where this risk is ever-present and properties are densely concentrated can make reconstruction costs sky-high.
Miami, Fort Lauderdale and West Palm Beach together make up a metropolitan area that's especially in danger of storm surge damage, with more than 788,000 homes and a reconstruction cost value (RCV) of $156 billion, according to the 2018 Storm Surge Report from CoreLogic.
"There's a lot of population built up along coastline, so urban areas like Miami, Fort Lauderdale and Tampa are all located in areas that are susceptible, and the fact of the matter is Florida has a long coastline, so it has more properties with exposure," said Thomas Jeffery, principal of the science and analytics team at CoreLogic.
Just 15 cities across the US account for 67.2% of the total number of homes at risk of storm surge, and their RCV represents 68.2% of the total RCV for storm surge risk in the country, finds the 2018 report.
Right behind Miami, which is at the top of the list of at-risk metropolitans, is New York City. While Harvey wasn't necessarily associated with major flooding caused by storm surge, the hurricane that hit the Big Apple a few years ago did lead to tons of water flooding the city due to the natural phenomenon.
"If we want to look back at storms that are really known for the storm surge-related damage that they've caused, we can go back to 2012 with Hurricane Sandy that hit the New Jersey, New York metropolitan areas and caused 11 to 12 feet of storm surge water rise," said Jeffery. "Manhattan in particular was flooded, parts of New Jersey were very damaged, and that was a relatively small storm. It was not a Category 3 or 4 or 5 – we're looking at a Category 1 and, more to the point, a post-tropical storm when it made landfall."
The most well-known storm surge related to a recent storm was Hurricane Katrina when it washed over New Orleans in 2005 and hauled 25- to 29 feet of storm surge as it rolled onshore. Since the hurricane, the city has implemented billions of dollars-worth of technology and improvements in levees and pumping stations to restrict water flow inland, but other populated areas along the coast have minimal mitigation measures in place. Homes rebuilt on stilts are one of the few ways people are defending against flooding, but Jeffery says there are very few largescale urban mitigation efforts in place to restrict water flow because the cost of doing so would be extremely high.
From a reconstruction standpoint, it's difficult to figure out which cities will respond most effectively after storm surge.
"Every peril has its own effect on whether communities can rebuild and whether demand surge is going to occur," said Kopperud. "It depends on where it is in the country and what the peril is, as to how efficiently that community can rebuild."
When it comes down to it though, as long as people want to live by the water and in areas where there's an abundance of job opportunities and services, the cost of reconstruction will continue to be expensive.
"We know that those areas that are coastal are desirable, and when it's desirable, you're going to have nicer homes, and they're going to be populated areas," explained Kopperud. "It's just the nature of the beast that the construction costs are going to be higher."