Louisiana and Florida insurance markets in danger ahead of Atlantic hurricane season | Insurance Business America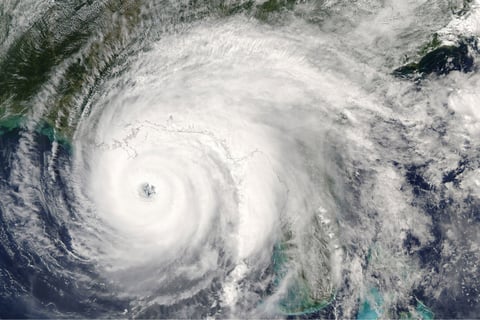 Meteorologists have warned that this year's Atlantic hurricane season could be active, but even before any storm hits, the US states of Florida and Louisiana are already neck-deep in their own insurance troubles, a special report by Bloomberg has found.
Over the past two years in Louisiana, the storms Laura, Delta and Zeta cost insurers a total of $10.6 billion, while Ida alone cost $30 billion. The sheer cost of insured damages has led to several carriers declaring bankruptcy in the state – affecting more than 80,000 Louisiana policies.
Bloomberg reported that the insurance availability situation is so dire, that Louisiana homeowners have to turn to their insurer of last resort – Louisiana Citizens – for coverage. But state law requires that Louisiana Citizens charge higher rates than private insurers, to ensure that it does not compete with the private market. This puts homeowners between a rock and a hard place, as the remaining private insurers in Louisiana continue to raise their rates. Insurance agent Robert Stone told the news agency that in the Bayou State, "premiums are double, if not triple" what they were before 2020.
Read more: Insurance company cancels all its 29,000 policies in Louisiana
Based on data from the Louisiana Department of Insurance and the National Association of Insurance Commissioners (NAIC), Bloomberg noted that the average homeowner insurance premium for a $300,000 replacement cost in Louisiana can reach up to more than four times the national average of $1,300. While premiums in places like Baton Rouge see $1,900 premiums, other jurisdictions like New Orleans and Cameron command steep premiums such as $4,000 and $5,800, respectively.
The situation is not any better in Florida. Having weathered multiple storms in the past such as Hurricanes Harvey, Michael, Florence, Dorian, and Ida, the state also has to contend with its overabundance of insurance litigation – which has led to even higher costs for all policyholders.
Read more: Revealed - what's tearing apart Florida's homeowners' insurance market?
The increased litigation has also hurt the financial stability of some insurers in Florida. As reported by Bloomberg, the insurer Federated National – which insured 140,000 policies in Florida – had to undergo a court-ordered restructuring agreement and drop some 56,000 plans after an insurance rating agency downgraded its financial standing.
Florida's insurance premiums are also a cause for great concern. Based on data from the Florida Office of Insurance Regulation and NAIC, Florida homeowners pay as much as $7,700 for insurance premiums – most especially in the county of Miami-Dade. Other standouts include the counties of Broward ($6,400), Palm Beach ($5,900), Pinellas and Hillsborough (both averaging $3,800), which all cost more than double the national average of $1,300.