Natural disasters drive sharp increase in homeowners' insurance rates | Insurance Business America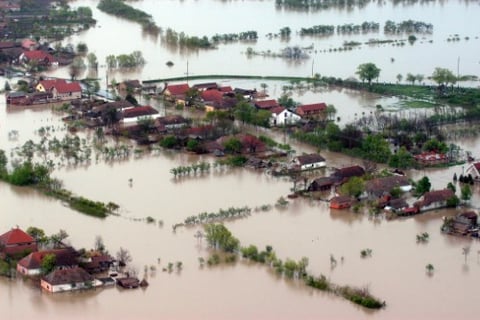 Natural disasters have caused dramatic spikes in home insurance rates in every state in the US, according to a report by online insurance marketplace QuoteWizard.
QuoteWizard's study looked at home insurance rates for all 50 states between 2007 and 2016. According to the report, 11 out of the top 15 states for rate increases were in "Tornado Alley" – Oklahoma, Kansas, Colorado, Nebraska, Arkansas, Louisiana, Minnesota, Kentucky, South Dakota, Mississippi and Texas. The average insurance rate hike for those states in the last decade was $580. Oklahoma saw the largest increase in the nation, with its rates jumping by $821, or 78%.
Western states had the lowest rate increases in the country. The average rate hike for states like Nevada, California and Idaho was only $167. But while California had the second-lowest rate increase in the nation since 2007 (only $75), homeowners there already pay some of the highest rates in the country.
Florida homeowners pay the most at $1,918, but only saw a 25% increase over the decade surveyed.