NFIP reforms: Right idea, wrong timing? | Insurance Business America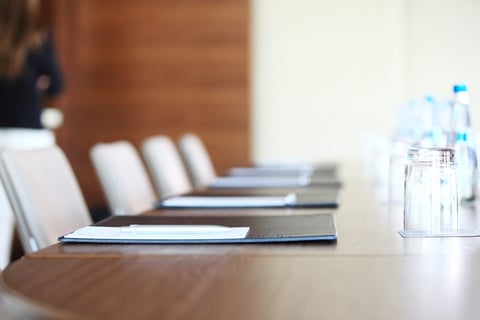 After 10 months of messy negotiations, lots of debate, and six short term extensions, the National Flood Insurance Program (NFIP) is once again set to expire on July 31 – and it's looking like a seventh short-term fix could be on the cards.
With US midterm elections just around the corner in November, Congress is unlikely to reach a definitive long-term agreement about the future of the NFIP. At the same time, neither Republicans nor Democrats will want to go into midterms after a potential hurricane with the knowledge that they failed to fund the NFIP. So, what's on the cards?
Alan Rubin – a principal with Blank Rome Government Relations LLC, a government affairs firm affiliated with the national law firm Blank Rome LLP – told Insurance Business he expects to see "a stop gap measure" that will extend the struggling program for at least 90 days, in order to take the program through the danger months of the Atlantic Hurricane Season and up to the midterm elections. Once a new Congress is elected, Rubin hopes a longer-term solution will be found.
The problem with the drafted NFIP legislation, which has triggered much debate among policymakers, is that it tries to do too much all in one go, according to Rubin. The bill proposes five years of NFIP funding from 2017 to 2022 as well as action to mitigate and prevent recurring flooding issues.
"If the funding was the only thing on that bill, it would have passed by now," Rubin told Insurance Business. "But the draft legislation contains very specific terms related to development in flood zones and the definition of flood plains. Each distinction carries certain rules and regulations pertaining to development in those areas – and that's when disagreements start to crop up."
Under the proposed legislation, property or land owners within a high-risk flood zone must disclose that information (in very specific terms) to any new or potential owners, potentially making it tricky for the development community to build in new areas. Developers have typically targeted cost efficiencies rather than sustainability, according to Rubin, and this enforced transparency could heavily impact the way they do business.
"Last year we had four storms worth $360 billion worth of damage, which begged the question: how hard have you got to be hit over the head with a club before you decide something needs to be done? And that's why they've tried to make these reforms. In my opinion, I think FEMA deserves a tremendous amount of praise for what it's trying to do, but I think they should have separated the processes of funding and reforms," Rubin commented.
"It's very hard to enact the kind of change that's needed. It has to be done incrementally and phased in over time. We need to start with reforms in areas that are particularly vulnerable to storm surge and then roll them out elsewhere. It's also important to work with developers and help them comply with any new regulations."
Related stories:
Private insurers and NFIP must work together to close gap
Over $1 billion wasted in just one state as NFIP doesn't enforce insurance rules