NFIP will be out of funds before the end of the month | Insurance Business America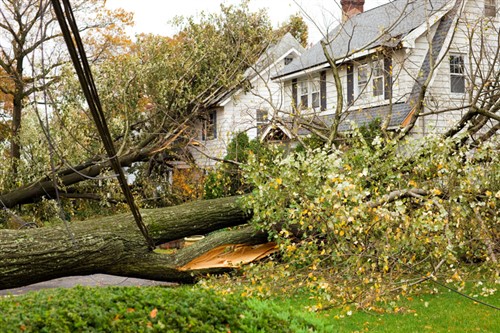 The National Flood Insurance Program will be broke before the end of the month, the Office of Management and Budget has warned.
The OMB warned Congress that the NFIP will have "fully exhausted its financial resources" – including its $30 billion borrowing limit – before the end of October. According to a letter sent by OMB Director Mick Mulvaney to Senate Majority Leader Mitch McConnell (R-Ky.), the NFIP will be "unable to pay claims" after that.
Celebrate excellence in insurance. Join us at the Insurance Business Awards in Chicago.
The NFIP was already $24 billion in debt – and then four hurricanes plowed into the US in rapid succession, devastating areas of the Southeast and Puerto Rico. Those hurricanes have put the already-struggling program in an even worse position, according to a CBS News report.
"The recent hurricanes have inflicted projected losses of $16 billion," Mulvaney said. And that's not accounting for the most recent hurricane, Nate, which is projected to drop an additionally three to six inches of rain on the Gulf region.
Congress has been slow to renew the NFIP – which was supposed to lapse last month, until it was given an extension until December. The White House has set a December 08 deadline for Congress to act on the program, according to CBS News. President Trump has also asked Congress for $16 billion in debt forgiveness for the NFIP.
Learn more about flood insurance at the Future of Flood event being held in Miami, Florida on November 16. Click here for more details and to register.
But Mulvaney is calling for more drastic measures, CBS News reported.
"The NFIP is simply not financially sustainable in its present form," Mulvaney said. He wants systemic reforms to the program, including:
Identifying properties whose owners have collected from the NFIP multiple times because their homes are prone to repeat flooding, and discontinuing coverage if they flood again;
Increasing the NFIP reserve fund and exempting it from a cap on annual rate increases;
Phasing out the program's coverage for newly constructed property in designated "special flood hazard" areas and allowing private flood insurers to sell coverage in those areas;
Requiring the disclosure of flood insurance risks before a real estate transaction is completed
Related stories:
Louisiana legislators raise concerns following NFIP changes
NFIP needs bigger premium pot if it's going to survive - expert