"Our greatest asset in a catastrophe event is our staff" | Insurance Business America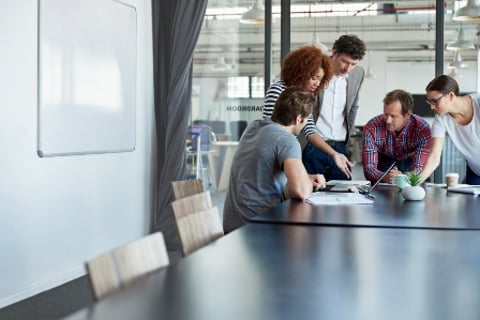 The 2018 Atlantic hurricane season will officially begin on June 01. For the six months following, the country will be on high storm alert and many will have their fingers crossed the relatives of Hurricanes Harvey, Irma and Maria decide not to make landfall in 2018.
Dealing with a hurricane event is a huge challenge for the insurance industry. Catastrophes tend to bring a huge influx of claims and enormous amounts of pressure and customer expectations. Servicing these needs appropriately can be immensely difficult, especially if the catastrophe has also impacted the insurance company and its staff.
Jim Dahoney, vice president and chief information officer at Marshall & Sterling Insurance, spoke to Insurance Business about how the Poughkeepsie, NY-based brokerage, which has hubs located St. Croix, St. Thomas and St. John in the US Virgin Islands dealt with the hurricane events of 2017, and made the most of technology to get them through the challenging time.
"Having a disaster relief plan is all well and good but our greatest asset in a catastrophic event – or two like we experienced this past year – is our staff. Making sure they're safe and getting their lives back as close to normal was a top priority," he said.
"We provided generators and supplies that would help them get back on their feet. I admire their resiliency (some lost parts of or all of their homes), while dealing with power and travel issues," he added. "Despite this, they showed up ready to help and enabled us to start the recovery process for our customers that much sooner."
Servicing customers in a high-pressure environment like a hurricane aftermath comes with significant challenges, especially when it comes to logistics and communication. How do you touch base with customers who have been displaced from their homes and have no cell signal due to the high winds? According to Dahoney, it's essential for insurance brokers to have multiple connections to the outside world during a natural catastrophe event, including satellite phones, multiple internet connections and pay-as-you-go cell phones with different carriers.
As well as an effective communications strategy, brokers can also make use of tools and technology to help them respond to high volume, high pressure events. In the case of Marshall & Sterling Insurance, Vertafore's WorkSmart document management and workflow software really came in handy.
"In our case, I'm glad we made the switch to a tool that enabled us to track our processes, report in real time and automate the crushing flow of information (calls, email, web claims forms, adjustor reports, carrier info)," Dahoney told Insurance Business. "Vertafore's WorkSmart enabled us to provide additional support both onsite and remotely to share the workload and give some relief to local staff and meet our customers' needs.
"Real-time reporting is the only way to know where you are at any given time. In a high-stress environment where information changes by the minute, you need to be able to analyze data to shift resources, keep the process moving and effectively handle thousands of claims."
Related stories:
Looking back to plan ahead with new insurance tech tool
Hurricane Preparedness Week: AGCS expert shares top tips for businesses