Revealed – Hurricane Elsa damage estimates | Insurance Business America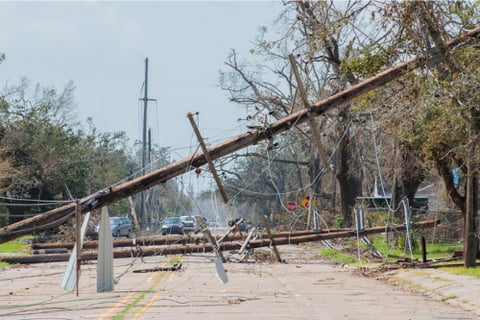 The insured loss to onshore properties from Hurricane Elsa will be around $290 million -- $240 million in the US and $50 million in the Caribbean, according to catastrophe modeling firm Karen Clark & Company (KCC). The estimate includes privately insured wind and storm-surge damage to residential, commercial and industrial properties and automobiles.
Elsa was the first hurricane of the 2021 Atlantic season. It formed nearly six weeks earlier than average and was the earliest named "E" storm in Atlantic Basin history. It made landfall in Cuba on July 05 near Cienaga de Zapata with maximum wind speeds of about 60 miles per hour. After plowing through the Caribbean, Elsa made multiple landfalls in the US – first in Taylor County, Fla., on July 07 and second in East Hampton, N.Y., on July 09. The storm also caused the formation of multiple tornadoes, which resulted in isolated incidents of damage across the southeastern US.
Elsa became a tropical storm on July 01. It passed near Barbados as a Category 1 hurricane with maximum sustained wind speeds of 75 miles per hour the next day. Early forecasts indicated that the storm would make landfall in Haiti, but it shifted west as it passed between Haiti and Jamaica on July 03.
Read next: KCC released Hurricane Laura damage estimate
Impact on the Caribbean
The storm brought hurricane-force winds to portions of the Lesser Antilles, including Barbados, St. Lucia and St. Vincent. The storm caused downed trees, power outages and damages to roof coverings and other exterior elements, according to KCC. In Barbados, more than 1,100 instances of structural damage were reported, including 62 collapsed homes.
Hispaniola and Jamaica saw some damage from tropical storm-force winds, including downed trees and power lines and blown-off roof coverings, according to KCC. Cuba saw only minimal structural damage, since the storm made landfall near a park with low population density.
Impact on the US
Tropical storm-force winds impacted the Florida Keys and much of Florida's Gulf Coast. Damage in Taylor County, where Elsa made landfall, was not extensive due to it being a lightly populated area. Much of the damage that did occur was the result of downed trees and power lines, KCC reported.
Some damage occurred in Levy County, Fla., including the removal of a hotel's roof. A tornado spawned by Elsa caused some structural damage in the San Jose neighborhood of Jacksonville, Fla., including downed trees and power lines and structural damage to buildings and fences.
Winds caused scattered damage across the coastal southeastern US, including downed trees and power lines in Georgia and the Carolinas. Elsa-induced tornadoes caused other instances of damage, including flipping trailers and RVs and damaging other structures at a naval submarine base in Georgia, KCC reported.
There was minor wind damage in the northeastern US, including Long Island and coastal Connecticut and New Jersey.